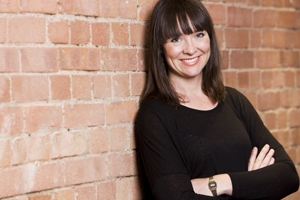 I got into the event industry because I love the energy of live events.
I have worked here since September 2011. I was the first Eventbrite employee in the UK and in two years we have grown to nearly 30 people in London covering all of Europe.
I was attracted to this particular role because the technology Eventbrite offers to event organisers is transformative. The brand wasn't too widely known in 2011 but I saw a great opportunity and wanted to be part of the team that brought that to organisers in the UK and Europe.
Not many people know that I have a burrito for breakfast every morning and write about them.
My worst experience at an event was queuing for three hours to get into a day festival in 2007. The event was almost over by the time we got in. Technology like the entry management systems we use at Eventbrite mean that others (hopefully) will never have to suffer like that again.
If there's one thing I've learnt it's that technology is there to help. Make the most of the brilliant tools out there, designed to save you time and money, so that you can focus on the many other things involved in running a great event.
The best event I've been involved with was Capital FM's help a London child event when Rod Stewart turned up in his slippers.
If I could do it all over again I would be a fashion designer. That was what I wanted to be from the age of seven and I covered my walls with my designs, but got put off during my teenage years.
The one thing I can't stand is poor content at events.
Outside of work I spend my time checking out all kinds of events. From zombie chases to pop-up supper clubs in abandoned warehouses, there's too much cool stuff going on in London to sit still.
If money were no object I would create training centres for young people where they could do classes like cooking, music and dance for free.
The one thing I can't do my job without is being healthy. Events often mean long hours and late nights; at Eventbrite we're lucky enough to get our gym membership paid, and a never ending supply of healthy snacks, so I head to Gymbox for a spinning or yoga class most days, and drink lots of coconut water.
If I could switch places with anyone else in the industry it would be event designer David Stark. He spoke at an event we held in New York earlier in the year and has some really inspiring ideas.
If I ruled the event industry I'd create an industry standard for presentations with lots of advice and help on what good presentations look like.
Want to be featured in a future My Event World? Email news editor Samantha Edwards for further details.
For more in-depth and print-only features, showcases and interviews with world-leading brands, don't miss the next issue of Event magazine by subscribing here.
Follow @samedwardsevent