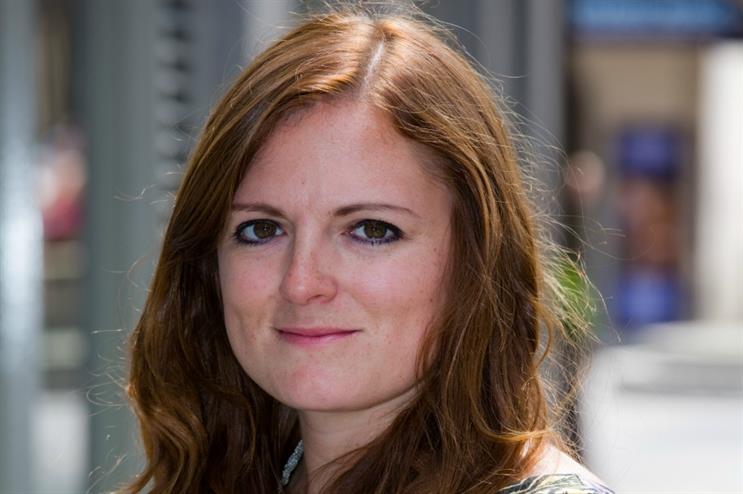 I got into the event industry because I loved the idea that I could make people smile every day. It is corny but true. I started my career in digital (long before it was as exciting as it is now) and while my analytical side went crazy over the statistics, I discovered how much I loved bringing joy to people through events when I helped run a press launch event for the new Toyota Prius.
I have worked here since May 2008, which seems ridiculous that I have been here for more than seven years! It's been great, and as the industry has changed over that time, so has Sledge.
There are constantly new things to learn and people to meet and it's come full circle in that nowadays I get to flex those analytical muscles again with digital now being a huge part of what we do.
I was attracted to this particular role because… I started off as a senior account manager at Sledge and have worked up to managing director. The MD role appealed as it meant I had the opportunity to really influence how we work as a team, how we work with our clients and what we want to focus on as a business.
What was it that attracted me to Sledge seven years ago? The same thing as what attracts me now – the culture and the track record of amazing events.
Not many people know that I write a blog called Nomoreifsorbuts, which is full of ideas, thoughts and hopefully some inspiration for young, mainly female adults. It was supposed to be lots of serious advice but has ended up being a lot more tongue in cheek than that.
It's a great way of continuing what I have started in the event world in terms of encouraging people to consider their personal development and acts as a bit of light relief for me after a day of criss-crossing London for meetings.
The best event I've been involved was my wedding this summer in Italy – am I allowed to say that?! Probably the Dubai World Cup Opening Ceremony as it was such a challenging eight week turnaround to create 300 metres worth of screen and content that has gone on to win awards. It really kick-started our work in Dubai with an absolute bang.
I feel huge satisfaction and immense pride when any of our events have seen the team overcome ridiculous circumstances and pushed people to new levels of creativity.
If I could do it all over again I would not change a thing. I've met some great people and been a part of so many amazing things that I look at my career with huge fondness. I've worked silly hours and slept even sillier hours and have managed to share the perks with family through various tickets and invites over the years.
In fact, better headshots, that's what I'd change.
The one thing I can't stand is when people don't properly thank others for their efforts. Our industry can be tough, it is hard work and we all do it for the love, rarely for the money. Thanking suppliers for the effort they have put in to pull a quote together, even if you don't go ahead with them, is a must for me.
I'm a big believer of the mantra of 'treat others how you would want to be treated' and I constantly plug away in the hope that clients will remember to thank all participants of a pitch process properly too.
Outside of work I spend my time cooking and drinking with friends and family, working on my blog and honing my photography skills. They are getting there although I often think it's more down to the beautiful places I visit to take photos rather than any actual skill, but it's a good excuse to continue to visit beautiful places around the world.
If money were no object I would learn how to sail and spend my time travelling the world. I love being outside and I can continue to pretend that I'm good at photography when I have even more places to take photos of.
If I could switch places with anyone else in the industry it would be... Less switching with one person, but more being part of a studio team - Bompas and Parr. Not because I think that they need my help or that I have any knowledge of catering but I'd love to be a part of a studio that has really disrupted a previously poorly respected industry.
They have pushed the catering sector and merged it with immersive events to a level not seen before. They have shown that you're only ever limited by your imagination.
If I ruled the event industry I would standardise all of the industry associations out there so that there was one body, which could create big impact. My first action point would be to create a standardised event evaluation model so that clients can compare apples with apples.
The second action point would be to create a standard glossary of terms of words such as experiential - don't get me started on how many times I've had to explain the difference between sampling and experiential.
More: My Event World - Adrian Bell
Comment below to let us know what you think.
For more in-depth and print-only features, showcases and interviews with world-leading brands, don't miss the next issue of Event magazine by subscribing here.