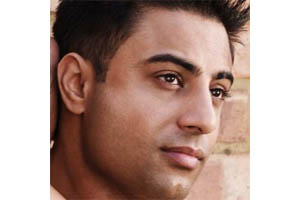 I got into the event industry because I saw a niche in the market for a full-service entertainment brand in the UK. I noticed that there are dedicated event management companies, hospitality businesses and nightclub and party specialists, but there is not one brand that looks after all three divisions to a red carpet standard.
I have worked here since… 2002, when I was training as a barrister at the Inns of Court School of Law. Fees were £12,000 a year and I don't come from a rich background, so I needed to do some part-time work.
I was attracted to this particular role because at the time I did modeling and was invited to lots of model parties. They were of a good standard, but I saw a niche in the market for really high-end, upscale events and entertainment.
Not many people know that I also practice law. In 2002 I took the bar vocational course at the Inns of Court School of Law. I have also enjoyed a modeling career and continue to do so today; I did a campaign for Virgin Media last week.
The best event I've been involved was Google's Christmas party at Ministry of Sound - a 450 sit-down, three-course dinner with champagne reception and glorious entertainment.
If I could do it all over again I would definitely put the Cornucopia formula in a bottle and sell it.
The one thing I can't stand is the fact the event industry has a high turnover of staff. Young people come into the job for a year or two at most. The result is a lot of new people who make mistakes. I teach all my staff the importance of attention to detail and that everything they do must be perfect. I strive to continually improve the event industry in London by teaching those around me the importance of delivering a higher standard.
Outside of work I spend my time boxing, doing yoga and going to spinning classes. I enjoy keeping myself fit.
If money were no object I would build my own unique event space on Dhoores Island in the Maldives.
If I could switch places with anyone else in the industry it would be my long-term friend Zoe Griffin because she is an inspiration to me and I admire her strength and courage.
If I ruled the event industry… if? I thought I already do?
Want to be featured in a future My Event World? Email news editor Samantha Edwards for further details.
For more in-depth and print-only features, showcases and interviews with world-leading brands, don't miss the next issue of Event magazine by subscribing here.
Follow @samedwardsevent