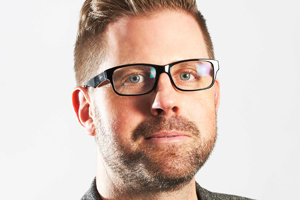 I got into the event industry because I was involved with various club nights, both in London and Birmingham, and enjoyed the responsibility of being considered accountable for so many people. Having a great night left me wanting to deliver bigger events.
I have worked here since 2000, technically. However, we have recently invested in a brand extension for Big Cat Group and our event clients will now be serviced exclusively through The Fair - our new dedicated event company which is based in Shoreditch.
I was attracted to this particular role because I wanted to drive the best team I have worked with and create some of the best experiences for our clients with this setup.
Not many people know that... and that's why people don't know, because I don't tell them.
My worst experience at an event was I once took on a promoter who had swapped to our venue very last minute and he proclaimed to have only sold 1,000 tickets (capacity 1,200). However, in those days ticketing was harder to audit and two hours later 4,000 people were trying to get into the venue. Luckily, I had a great relationship with the police and together we had to announce that the event was cancelled and the promoter fed me every line in the book that he had no idea how it had happened. It goes without saying we didn't invite him back.
If there's one thing I've learnt it's always be prepared. The amount of events that fail because of poor planning and organisation is shocking. We have provided health and safety services for some huge events, like Global Gathering, and the pressure is unbelievable. Being responsible for 38,000 people's safety can keep you awake at night but being over prepared and having a great team behind you can make sure these events go down without a hitch.
The best event I've been involved was... there are so many to mention, but to name a few - Activ8 for Ken Livingstone, which engaged with 23,000 young Londoners participating in 92 different activities. More recently Global Gathering as it is one of the bigger events we do, and this summer we worked on the Holi One festivals, which is such a unique concept and the audience feels so unified which is pretty special.
If I could do it all over again I would have gone straight from university into a large agency to learn and understand agency protocol. Convincing your first-ever client to work with you instead of an established agency is no mean feat.
The one thing I can't stand is boring and repetitive events. We're constantly striving to find the best creative concepts and stay ahead of trends and technology. There's so much you can do with events now to bring memorable experiences to an audience, even with a limited budget. There's no excuse for dull events.
Outside of work I spend my time going to other events and enjoying London or escaping to the countryside.
If money were no object I'd run my own music festivals raising money for various charities.
The one thing I can't do my job without is a good cup of coffee and the amazing team I am surrounded by. They really are, however clichéd it sounds, the best.
If I could switch places with anyone else in the industry it would be Doug Arnot, director of games operations at the London 2012 Games.
If I ruled the event industry I would ensure that more support was given to young people wanting to get into the industry and would want to see more measurement of campaigns being introduced. This is going to become bigger and bigger as, rightly, clients want to know what their ROI is as this has been happening within marcomms for years.
Want to be featured in a future My Event World? Email associate editor Rachel Bull for further details.
For more in-depth and print-only features, showcases and interviews with world-leading brands, don't miss the next issue of Event magazine by subscribing here.
Follow @samedwardsevent