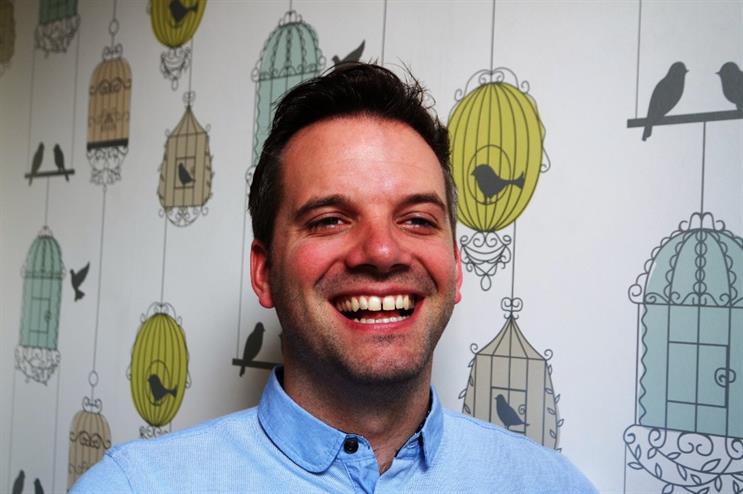 Adams spoke to Event about his eventual entry into the industry, a war zone activation the agency produced for Sony PlayStation in Dubai, and his vision for an inter-university.
I got into the event industry because I needed a job, quite frankly. I didn't follow a conventional route into the creative industry by any means. After university I lived the dream for a fantastic few years. I travelled, drank, worked on a beach as a Hasslehoff wannabe and grew my hair long.
It was time to give myself a kick up the arse and put my education to the test, so my friend gave me a job in Dubai for an events and exhibitions company. I very quickly decided that the experiential marketing world was where I needed to be, as I could mix the creative thinking with the actual doing.
I have worked here since 2010. I joined Lightblue as an account manager. They gave me an amazing opportunity with the Sony PlayStation account, and it's from there that my career really pushed on.
I was attracted to this particular role because it allows us, as suits, to have a real impact on the creative process. The role continuously challenges you to expand your thinking and go beyond putting together just events.
It's way more than that and seeing one of your bizarre ideas become a reality really makes the hours you spend in multi-tab budget sheets worth it.
Not many people know that if it weren't for my friend's chubby earlobes I wouldn't be in the position I am now. One of the interview questions for Lightblue was: 'If you were stranded on an island with three friends, which one would you eat and why?' My friend has these lovely thick ear lobes so I chose him – they would make great alternatives to chewing gum. Our managing partner seemed to like that answer.
The best event I've been involved was the KillZone 3 launch event for Sony PlayStation in Dubai. It was one of the first big events that I conceptualised and managed for Lightblue.
We created a war zone in a paintball venue, drafted in ex-military soldiers to give briefings to media and simulated an attack on our base. While keeping 100% in character we sent the terrified media guests out into the battlefield with semi-automatic machine guns and instructions to shoot and kill the advancing Helghast (the baddies). There were casualties on both sides. It was superb.
If I could do it all over again I would tell my university lecturers to give us a bit more insight into the advertising industry and how it works. There was too much theory and not enough of the real world scenarios. That's probably why I didn't take the traditional route into the industry, which turned out all right in the end. I suppose if it's in you, it's in you, and you'll find your way eventually.
The one thing I can't stand is… When you see your concept being executed by someone else. Fellow agencies should speak up if they are getting passed other people's ideas to create, but sadly, when there is revenue to be had the notion of brotherhood goes out the window.
Outside of work I spend my time watching Netflix and exploring Holland, where I live with my wife and five-month old son. The term 'all-nighter' has taken on a completely new meaning for us. I also like to write, mostly fictional short stories and children's stories. The plan is to get something published this year.
If money were no object I would set up a network of inter-university, full service ad agencies with design studios, production facilities and office spaces – the whole nine yards.
I would then get real brands to supply real briefs spanning from radio ads to experiential to full campaigns. It would almost be a parallel universe that is run solely by students. They would hold all positions, create their own work, pitch against each other, get fired, hired and run all of their own P&Ls. I'm just not sure who would make the tea if all the students were busy though.
If I could switch places with anyone else in the industry it would be... That's a tough one. I'm not sure to be honest – maybe someone who worked in the industry in the 1980s, when perhaps physical interactions were more important than virtual ones. I could also listen to Level 42 without ridicule.
If I ruled the event industry I would ban social media, apps, touch-screens, dongles, wi-fi and anything else that might cause someone to stare at a screen or take a photo of themselves.
More: My Event World - Mike White, Itch
Comment below to let us know what you think.
For more in-depth and print-only features, showcases and interviews with world-leading brands, don't miss the next issue of Event magazine by subscribing here.