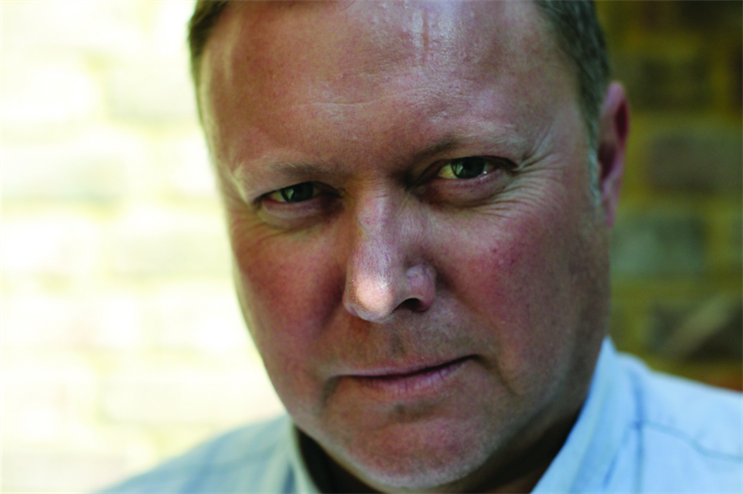 Knight spoke to Event about his former modelling career, dislike for doing things on the cheap, and views around social media and its increasingly important role at events.
I got into the event industry because… When I left college I started working in the music industry and managed some rock bands. I spent a few years developing and touring with the bands around the world and also promoting my own shows in and around my hometown of Nottingham.
I started out with small gigs that grew in size over the years. Over 25 years later I'm still working with events although the landscape is very different.
I have worked here since 2009.
I was attracted to this particular role because the role gave me the platform to build on my previous experience as well as become a part of the evolving events environment. I am really proud of what we do at Whynot, like the Strongbow Tree at festivals this year and the work that we have done with Anchor.
Not many people know that I once modelled clothes for the Littlewoods Catalogue!
The best event I've been involved was... That's a tricky question. Malaysia Night on Trafalgar Square is now in its sixth year and has been great to work on, so that is up there. The Strongbow Tree was also great fun... can I have two?!
If I could do it all over again I would look before I leap more, but it's largely been a great ride so I wouldn't change much.
The one thing I can't stand is doing things on the cheap. Doing things cheaply or at low costs that don't deliver does not help anyone. Avoid.
Outside of work I spend my time with my family in Bath, getting outdoors with my sons and watching Bath Rugby Football Club (BRF).
If money were no object I would travel more – after all it is the spice of life – with my family and in style. I would love to have the time and resources to see more of the world. The first stop would be Burning Man Festival via LA, first class of course.
If I could switch places with anyone else in the industry it would be... Rob Da Bank would be fun, but it would be interesting to walk a mile in Harvey Goldsmith's shoes.
If I ruled the event industry I would… Given the ubiquity of social media and its ferocious appetite for content, events are increasingly important and validated as an essential part of the marketing mix.
As such, some kind of standardised and accepted metrics that demonstrate their ROI/value would be useful. I would also make it a pre-requisite to include budget details in briefs.
More: My Event World - Alan Newton
Comment below to let us know what you think.
For more in-depth and print-only features, showcases and interviews with world-leading brands, don't miss the next issue of Event magazine by subscribing here.