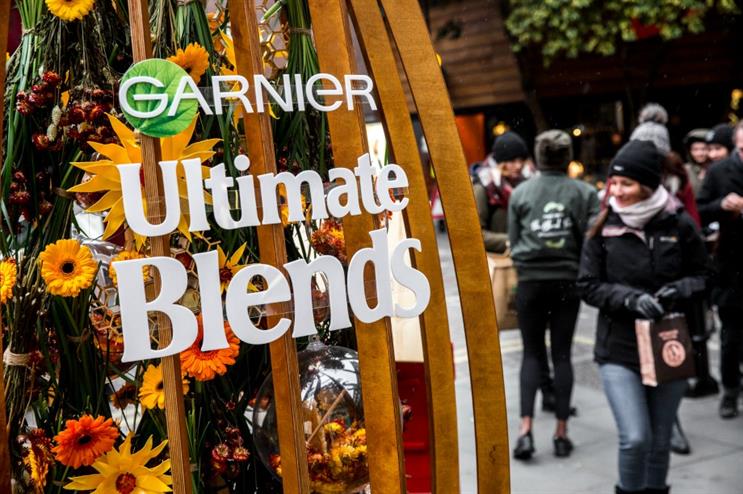 To re-launch its Ultimate Blends products, Garnier opened The Blends' Room pop-up in London's Soho for three days from 9-11 February.
Created by agency Worth Retail, the pop-up showcased the Ultimate Blends range, offered exercise classes, wellbeing talks, hair braiding, a photo booth and personalised bottles of Ultimate Blends shampoo.
The event was part of a wider campaign that involves advertising on TV and in print, sampling and a social media campaign. For more details, pictures and insight from Garnier's brand and marketing managers, check out: Behind the scenes: Garnier Ultimate Blends pop-up
For information on the success of the pop-up and how success was measured, see our infographic below.
Enjoyed this feature? Sign up to our Trend Watch bulletin, our monthly deep dive into the world of all things experiential.
More: Fiat and Garnier to activate at 2017 Glamour Beauty Festival