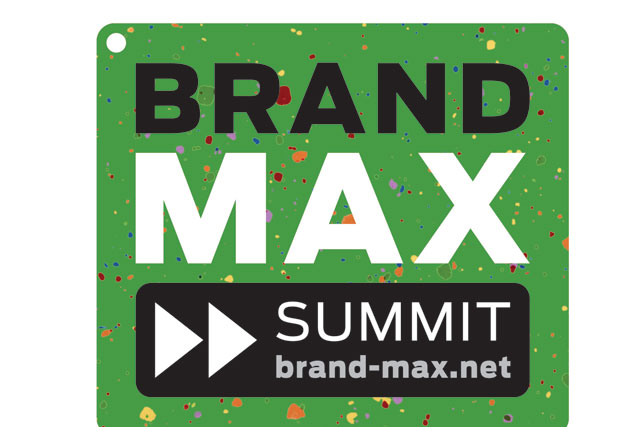 Any marketing conference hosted on the same day that Facebook reached the milestone of one billion users worldwide was bound to have social media and data as its twin preoccupations. So it was with BrandMAX 2012, Marketing's annual gathering of senior industry leaders that was held last week.
The tone was set by Piers North, the conference chair and head of strategy at Yahoo! UK, who said brands must execute an "always on" strategy to engage with consumers. Speaker after speaker argued that, in meeting this demand, "custody" of the customer is moving beyond the realm of marketing and across the wider business.
It was a day when the accepted wisdoms of mass-marketing, social media, targeting, advertising as content and the future role of the marketer were put to the test.
The sticking point is social media - or, as O2's head of social, Alex Pearmain, called it, marketing's "glue". Savvy brands, delegates heard, have progressed from viewing social media as a marketing tool and are instead integrating it across their entire business to benefit from its transformative power.
Ben Padley, the global digital engagement director at Barclaycard, urged marketers to move on from thinking of social media as a marketing and acquisition tool. "It is not a marketing play - it's a company play," he said.
This was echoed by Pearmain, who urged delegates to stop thinking about individual campaigns, but rather view social as "the glue that connects purchase moments".
In accordance with this, the source of social media spend is shifting, according to Ivan Palmer, the chief executive of The Social Partners. A company's social budget is just as likely to originate from the human resources or legal or customer service departments as it is from marketing, he said.
Meanwhile, O2 has identified customer types according to which social media platform they use. Pearmain revealed that the mobile network characterises its Facebook following as "akin to a traditional prepay audience", while its Twitter following is "the thought-leader, the Guardian-reading set".
Overall, the challenge for marketers appears to lie in managing social's warp-factor evolution. Jan Gooding, the global marketing director at Aviva, surprised delegates by revealing that she updates her company's social media policy every six weeks.
Does size matter when it comes to data, social and otherwise? While Sky IQ boasted of the 500,000 customers on its research panel, possessing big data "does nothing" for brands in itself, according to Neil Carden, The Co-operative's head of insight and planning. That is unless "big data" means delivering business and customer value.
And, while the tools may exist to make marketing highly personalised, is this capability a win-win for brands and customers? Yes, but only up to a point, came the answer.
Will Orr, the commercial director at British Gas, got to the heart of the question when he said his customers were interested in personalisation only "in as far as it can save them money and help them make better-informed decisions".
How much personalisation is too much? Carden sounded a note of caution, saying one of his previous employers had an "unworkable" 32 audience segments. There is, he contended, a spectrum between "personalisation and miniaturisation" on which every business needs to find "the right spot".
Whether increased personalisation tends to boost brand profits was a moot point. While Carat's head of planning, Dan Hagen, argued that the cost of increased personalisation is "not offset by the benefits", TUI Travel's marketing director, Jeremy Ellis, disagreed. TUI brands such as Thomson and First Choice experienced "big shifts in customer satisfaction scores" when their marketing communications and holidays were personalised, he claimed.
In the debate on what qualities marketers need to apply all these lessons, panellists from William Hill and Aviva were asked what the marketer of the future would look like. William Hill's chief marketing officer, Kristof Fahy, provided a succinct answer: "The modern marketer needs to be part-guru, because I want someone who knows stuff I don't; part-salesman, a person who can sell stuff to stakeholders; and part-butler - someone who can smooth things over."
Though the tools at their disposal will change, many of the qualities of future marketers will remain the same as yesterday and today. Gooding identified them as "curiosity, intelligence, an interest in consumer behaviour and an under-standing of the brand's role in solving business problems".
The fear is that, one delegate observed, many brands "are trying to change what a good marketer really looks like", yet fail to acknowledge that, despite the myriad challenges marketing faces, the core skills needed remain constant.
A version of this article first appeared in Marketing. The reporting team included Maisie McCabe, Sarah Shearman and Loulla-Mae Eleftheriou-Smith.
SOUNDBITES
Richard Larcombe head of advertising and sponsorship, Virgin Media "The use of celebrities can be a blessing and a curse, as often it's hard to know if they are promoting their brand or your brand."
Ivan Palmer chief executive, The Social Partners
"We recruit fans, we kettle them, we expose them to mass-marketing - and that is not why they are there. Think about what value you will create for customers and what impact it will have on customers."
Neil Carden head of insight and planning, The Co-operative
"What big data does is to allow us to make decisions we haven't been able to make before, think about new methods and then create value for customers that we couldn't create yesterday."