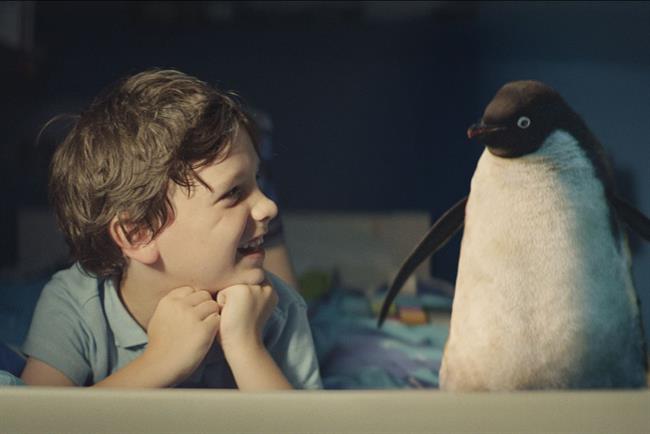 Shortly after I gave birth to my son in 2012, I was served a Similac formula baby-milk ad. A banner ad, perfectly timed, and nicely targeted to someone whose recent "newborn equipment" browsing and search behaviour clearly indicated I was a good prospect. Until this moment, I have never mentioned that ad to anyone. Because really, who cares?
There has been a ton of debate recently about the death of the big idea, and how we should all be moving to a model that is instead about "lots of small ideas". I find this really alarming.
The "big idea" is something ad and media agencies alike have always aspired to deliver on behalf of our clients; those fantastic campaigns, built around insights so powerful they cross over into mainstream culture, and have a dramatically positive effect on our clients' businesses while they're at it.
The most talked about campaigns of the past couple of years have all had a big idea at the heart: "Like a girl", "This girl can", "Monty the penguin", Three's "Holiday spam"…
Each of those campaigns has created a ton of social buzz, social following, media coverage and ultimately (we hope) driven business results.
So when people talk about aspiring to move to a model that replaces this with "lots of small ideas", I really don't understand why that would benefit anyone.
It's a given that we can now execute ideas in many more channels, across many more platforms, with scrappier pieces of content, and in far more relevant and personalized ways; but we should still be talking about big ideas, whether executed across "big" or "small" channels.
If we champion the death of big ideas, we forget that our fundamental task is to build fame and familiarity of our clients' brands, to a commercial end. You can't build either if your ideas are small.
People don't talk about "small" ideas. People talk about ads and ideas that are powerful because they affect them and the people they know. Because they know their friends will want to talk about them too.
I've never spoken of the Similac banner because ad tech in itself is not something my friends (outside work) will find interesting – unless there's a great idea at the other end of it.
But I did share on Facebook Similac's (brilliant) "Mother Hood" film – a clear big idea around "mummy wars" at its heart – and a ton of conversation and reposts ensued as a result.
Limiting ourselves to small ideas can take us down the dangerous path of looking for short term efficiencies at the huge expense of the long term brand.
So we can continue to self-congratulate about how clever we are, using all this technology to distribute all these small ideas (and we really are very clever, aren't we!). Or we can remember that brands are still important.
And only by uniting people with one, clear (big!) idea, rather than over-segmenting them with many disparate or small ideas, only by bringing communities together can we make brands famous.
Perhaps it's just semantics. Perhaps those who champion "lots of small ideas" really do mean "lots of great opportunities to bring big ideas to life, in relevant, contextual and creative ways".
In that case, I think we should be clear that's what we mean before we change the industry vernacular for the worse.
So yes, let's have lots more smart media placements and creative, personalized executions. But let's not use those as a replacement for the big idea. Because who wants to see the emergence of the small idea?
Nadine Young is global head of strategy at Blue 449