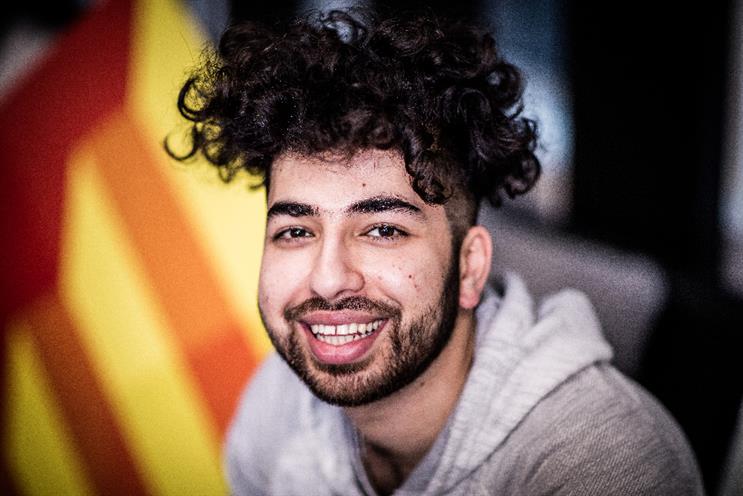 Growing up in Iran, a developing country, I have witnessed a phenomenon which is difficult to define, describe or quantify, unless one has experienced it for themselves… creative inequality.
When we think of inequality we often think of economic, social and racial influences. Creative inequality is concealed and often buried beneath the very structures and policies that govern our life. It can be defined as the existence of unequal opportunities when it comes to inventing an original Idea.
Creative inequality can be defined as the existence of unequal opportunities when it comes to inventing an original idea



For instance, under our current economic system, only the views, talents and choices of those with purchasing power are taken into consideration. Currently, more than 80% of humanity lives on less than $10 a day. While these people are considered majority when it comes to numbers they are by far the minority when it comes to share of voice, representation, and access to opportunity.
Such inequalities are no accident; they are designed into our economic system to unfairly reward the privileged and fundamentally disadvantage the downtrodden. Consequently, the very people who require the most support are often the same ones who are denied the opportunity to achieve equality.
This is evident in the digital divide between developed and developing countries. A division which reflects disparities in access and barriers to creativity. Today, more than four billion people still don't have access to the internet. Put simply, this means that as a species, we are 56% less likely to come up with a solution to climate change or a cure for cancer.
Why is creative inequality an invisible force?
"Those who write stories rule society"Plato
The problem is that the experiences of the majority are documented through a single overriding narrative. This creates a very narrow and skewed outlook on the world, with little empathy for the plight of the majority unless it's reported from a "western perspective".
As humans, we often view the world and react to it based on our own lived experiences. At the same time, most of the world's population lack the necessary tools and platforms to communicate their thoughts and ideas.
All human beings are equally able; opportunity is the only thing which separates us. Creative inequality results in a waste of talent, resources and potential solutions to some of the world's most pressing problems.
Like most complex problems there isn't a one size fits all solution. However, encouraging the following would be a great start:
1. Going beyond Eurocentrism
Accepting diverse worldviews harvests the power of collisions, divergent thinking, and discourse. The greatest breakthroughs in human history have occurred when cultures have shared and exchanged contrary ideas. To illustrate this point, the Silk Road was an ancient network of trade routes stretching across 40 modern day countries. The road provided travellers with the freedom to share ideas, information and products. This coincided with the Islamic Golden Age and countless contributions in the fields of mathematics, sciences, and philosophy. This played a critical role in influencing the Renaissance in 14th century Europe.
2. Frugal innovation:
Frugal innovation can be defined as the process of reducing the complexity and cost of a product by removing non-essential features. Lack of resources under the right conditions can be an enabler of creative innovation. As the old saying goes "necessity is the mother of invention". Examples of frugal innovation include M-Pesa – a mobile phone transfer system which has changed the lives of millions, particularly in rural Africans. To bring about creative equality, greater levels of investment needs to be directed towards local start-ups. Solutions should always be adapted to the specific needs and conditions of a culture rather than being top-down.
3. Education:
According to UNICEF, every second child on the planet is living in poverty. The most effective way of tackling creative inequality is by focusing on the prospects of future generations. In many developing countries, the school curriculum is yet to be standardised. This provides the perfect opportunity reinvent an education for the 21st century that encourages digital skills, creativity and curiosity. But first, we must abolish illiteracy and innumeracy which disproportionately affects females and those living in rural areas. As global citizens, we have a duty to ensure that every child has the right to be creative.