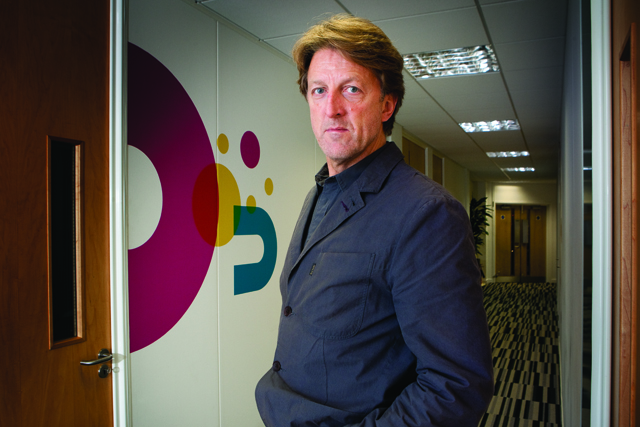 In November the annual IDM Graduation Ceremony takes place – an important landmark for so many marketers. This year, we honoured more than 600 graduates and the total number of IDM alumni worldwide rose to more than 10,000.
It is a privilege to see so many people achieve this landmark, but their success stories are about so much more than receiving a career-enhancing professional qualification.
First, a lot of hard work and application went into every graduate's achievement. We demand much from our graduates, and I continually hear that they didn't fully anticipate the commitment, effort and time an IDM qualification requires. But all of them tell us the end result is so worthwhile, in terms of the expertise and the recognition they gain.
That's vital – to our graduates, to the IDM and to the profession as a whole.
We have more than 26 years of experience, working to a unique set of principles, so an IDM qualification is incredibly well regarded, well respected and influential the world over. When employers see an IDM qualification on a CV, they know that the holder's knowledge is up to date, their skills relevant and robust, and their practical application is as good as their word. The skills and knowledge acquired by every IDM graduate has not only been hard won, but it has been tested against the highest and most rigorous proof of learning.
We worked hard for our Institute status, achieved in 1994. It is what entitles us to be the UK's only government-approved awarding body for professional qualifications in digital, data and direct marketing. The blend of academic rigour and sound practical application in the workplace is what makes an IDM qualification unique and coveted. It also gives us the authority to approve and accredit the digital, data and direct marketing qualifications of other educational establishments across the UK, which means that the marketing modules and exams of many UK universities are not only academically sound, but also recognised by the profession. This is good news for students looking for a career head start in marketing and greater employability.
We continue to work hard to ensure the ongoing relevance and real-world practicality of our training across one-day workshops and through to 18-month qualification programmes. Our four marketing advisory councils, populated with senior advisers from client, agency and vendor communities, and one independent exam board help keep the IDM abreast of the latest, most-effective tools and techniques and see to it that they are reflected in all our courseware.
We set – and keep – the bar unashamedly high. But that is what enables IDM customers and graduates to set and keep the highest standards of marketing best practice for themselves and their organisations. That is crucial for the health of the profession.
With the ever-changing nature of our always-on world, there is still a significant digital- and data-skills shortage out there and we will keep responding with comprehensive programmes to help marketers both keep up and get ahead – from undergraduate programmes that help the very brightest young talent get a foot on the ladder (look out for our essay in the training and development supplement in the next issue of Marketing) to qualifications and support for those at the very top – or those well on their way there.
We invest any profits back into the industry: we are not for profit – just for talent. It's about making marketers great and the marketing profession a great place to work. That is why every annual graduation ceremony is such a privilege to be a part of.


Mike Cornwell F IDM is chief executive of the Institute of Direct and Digital Marketing
---
Want to know more?

Find more about IDM qualifications at theidm.com/qualifications. Or, for a confidential and informal chat on your learning and development needs and goals, call 020 8614 0277.