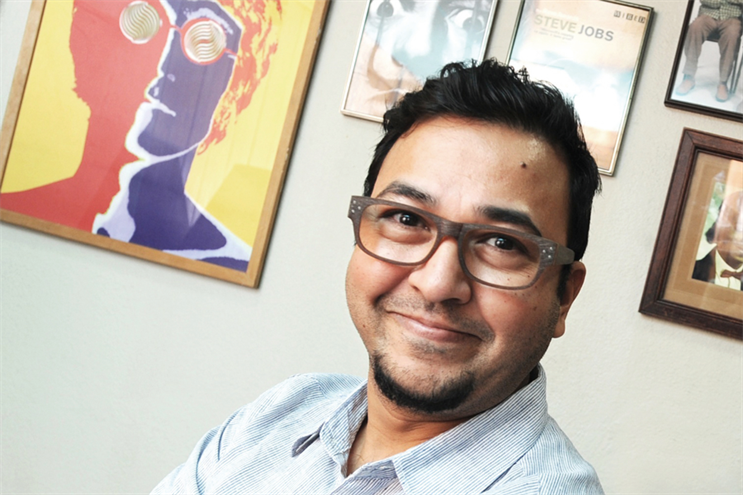 In a recent speech, the business tycoon Anand Mahindra said that it's the "age of entrepreneurship" in India and we must all embrace it. Young India is more restless, ambitious and creative than it has ever been. Old India is not far behind – even giant 100-year-old companies are reinventing themselves.
So how can brands and creative agencies embrace this new era? Simple: by being entrepreneurs ourselves.
Big talk, small steps
While words such as "innovation" and "entrepreneurship" sound like a lot of big talk when you're facing fickle clients and reducing industry-wide remuneration, it is possible to get there with one small action at a time. Sir Richard Branson says that his secret weapon is his notebook. He carries it everywhere to take note of everything interesting he sees or thinks.
Similarly, we must remember that innovation can happen with small but meaningful steps. We are not here to hurl the rule book out of the window. We understand the realities of business and that every brand manager comes with key result areas.
That's why we abide by changes that make all the difference – for example, we added a "what if" section at the end of our brief format. This compels us to think outside the brief and ideate on how we can use the client's marketing problem as an opportunity to create something people will care about. It turns us into entrepreneurs and the client's business into our own start-up. We are not afraid of asking uncomfortable questions about revenues, market gaps, quality control and so forth.
Through this process, we often discover an opportunity for innovation that's hiding in plain sight. It could be a new product idea, a new digital platform, a new marketing channel or content creation.
In the past three years, this process has helped us with all our clients – be it rejuvenating a 90-year-old apparel major, launching a budget whisky with a book or getting an automobile behemoth to start funding innovative ideas.
Create entrepreneurs around you
Entrepreneurs are wired to sniff out areas of concern and conjure up bizarre solutions. Famous Innovations was born out of the ambition of one such entrepreneur and we love living by this eccentric spirit.
We work hard to create entrepreneurs around us. It starts with treating employees like entrepreneurs – giving them ownership of their work and the freedom to make mistakes. It could be a small move such as taking job titles off our business cards or a big decision such as share of success.
We think of all clients as entrepreneurs too: they co-own and co-create every idea with us. We also invite them to transparently review their account structure and advise us on how best to use our resources on their brands.
Most importantly, we strive to create entrepreneurs out of our consumers. Marketers often spend too much time underestimating customers or talking at them. Every human has an entrepreneurial instinct – that passionate, creative and slightly crazy personality that people hide or forget amid a busy routine.
We use our ideas to tap into that instinct. To make consumers "act" and let them live the life that they really want to live. When a consumer sees your brand as an ally in their cause and wants to innovate along with you, you've earned your stripes.
Keep the craziness alive
We're three years old. With awards such as Campaign's South Asia Independent Agency of the Year, some of India's top clients including Raymond, Unilever, Tata, Titan and Mahindra, as well as a growing headcount, it would be easy to lose our entrepreneurial side. We have seen that happen time and again around us.
But it's important to keep that craziness alive. To keep your heart as invested as your brain. To have sleepless nights and nervous energy. To know that what you do can't be ordinary. Because only then can you truly make a difference.
At a glance
Founded 2012

Principals Raj Kamble, founder and chief creative officer; Kamal Mandal, chief financial officer; Sidharth Loyal, head of strategy; Avinash Shenoy, head of business; Mithila Saraf, new-business director; Sumit Chaurasia, creative director

Staff 75

Locations Mumbai, Bangalore
Declaration of independence
What independence gives us Passion, freedom, innovative thinking.

The most important thing I have learned in the past year Follow your passion, and the money will follow you.

The most cutting-edge tech I'm using Human connections.