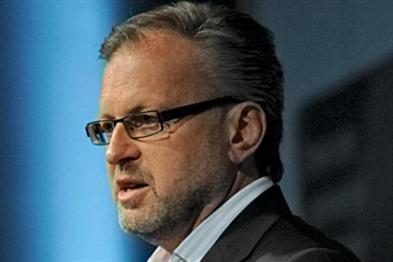 According to the company Alexander has resigned for personal reasons and to pursue other interests. He will continue to advise the company until the end of the year.
Alexander joined Orange UK in 2008 as chief executive and became head of Everything Everywhere when the company was formed on 1 July 2010 from the merger of Orange and T-Mobile UK.
He said: "It's been my privilege to serve Everything Everywhere these past twelve months, and Orange before that.
"I'm proud of what we've accomplished: we conducted a rapid integration of the new company, completing a companywide restructuring, and maintained good commercial momentum throughout, delivering record retention levels and growth on our contract customer base across both brands.
"There is never an easy time to leave a company that you care deeply for but, for personal reasons, I feel now is a good moment to step back."
Everything Everywhere stumbled in the first quarter of 2011, with revenues down 2.7% year on year to £1.704bn, while customer numbers were down a marginal 0.6% to 27.729 million.
Earlier this month Taiwanese smartphone manufacturer HTC poached Everything Everywhere's Phil Roberson and made him executive director of HTC UK & Ireland with responsibility for sales and marketing.
Roberson, who at Orange and T-Mobile-owner Everything Everywhere was director of devices, replaces Jon French, who in April was promoted to vice president of sales and operations for HTC EMEA.