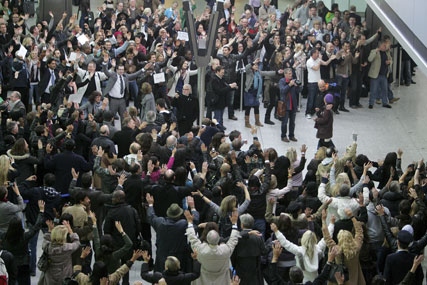 In real terms the consolidation will change little as Group M agencies MEC and MediaCom will continue to handle the respective £50m Orange and £40m T-Mobile accounts.
However, Arena Quantum, the Havas-owned digital agency, will lose the estimated £5m T-Mobile digital media account that it won five years ago to MediaCom.
Everything Everywhere said that the new contract with Group M will enable it to build one core team to service the business built from the current MEC and MediaCom teams.
The umbrella company, which was created following the merger of Orange and T-Mobile's UK operations, said in May that it is reviewing all of its agency relationships. However, it is thought that advertising for the Orange and T-Mobile brands is likely to stay with the Publicis agencies Fallon and Saatchi & Saatchi.
Chemistry Communications and TMW currently handle direct marketing for the two brands.