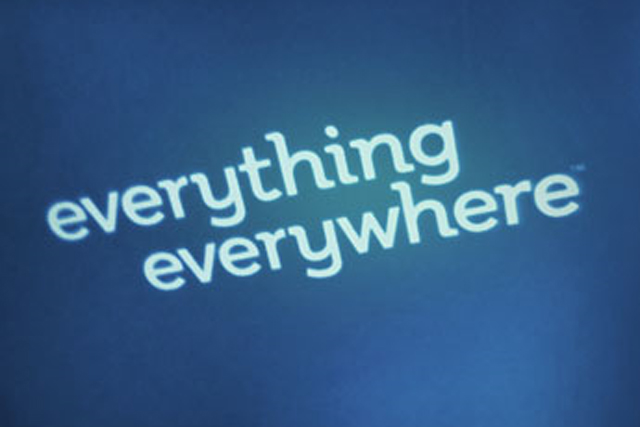 Everything Everywhere was formed by the merger of mobile operators Orange and T-Mobile last year, as the two companies sought a bigger slice of the mobile market.
Everything Everywhere has been trading for nine months in the UK, but its financials date back to 12 months.
The figures reveal that by the end of the last quarter of 2009, the two brands had 28.2 million customers in the UK. By the end of 2010, this had fallen to 27.9 million customers.
The number of contract customers had increased by almost one million to 11.9 million. However, the number of pay-as-you-go customers fell by 1.1 million to 15.3 million.
Everything Everywhere lost pay-as-you-go customers, as its strategy is to increase its contract business, which is more profitable to its bottom line.
The group did not give profit figures, but an EBITDA figure – which gives some measure of profit – as reducing by 28% to £837m.
Both brands continue to operate as separate entities, but the first Everything Everywhere branded shop opened in Altringham, Greater Manchester, last week.
Tom Alexander, chief executive of Everything Everywhere, said the two brands have now adopted similar business strategies.
He said: "The strategy for T-Mobile was to focus on costs and profitability, in contrast to Orange's customer growth strategy – these strategies are now aligned."
Alexander added that consumer additions had actually increased over the first nine months of operation, and the focus would remain on increasing the proportion of contract customers.
"This growth has also translated into an increasing proportion of contract customers, as against pay-as-you-go, which was up to 44% of the base at the end of 2010, as compared to 40% at the end of 2009," he said.
Orange signed up to sponsor the 2012 European Championships in Ukraine and Poland.
Orange and O2 will launch contactless payment services later this year.