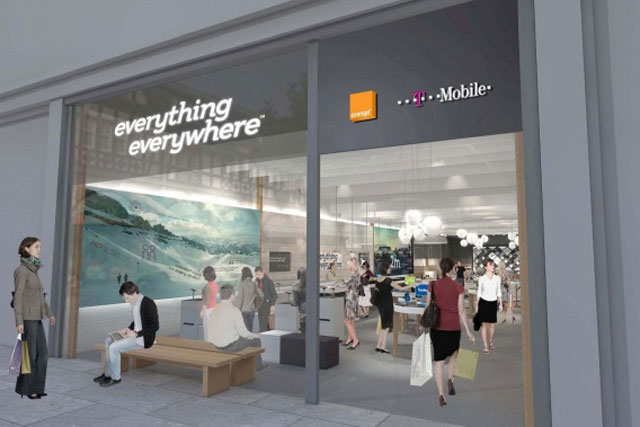 The mobile group, formed from the merger of the two networks last year, has already expanded the Everything Everywhere brand through high-street stores that sell both T-Mobile and Orange lines.
It is looking to replicate this strategy online, and is asking digital agencies to submit ideas on how to build a consumer website to help it drive traffic to its T-Mobile and Orange sites.
Everything Everywhere currently has 24 stores in the UK, and plans to open a further six by early next year.
The activity comes after Everything Everywhere's recently appointed chief executive, Olaf Swantee, reportedly described the brand name as 'silly'.
It has been speculated that the Everything Everywhere brand could be axed, but the company says it has no plans to replace it. A spokesman claimed it is 'maintaining momentum' by continuing to focus on both its brands.
In its latest financial results, Everything Everywhere reported a 4.3% fall in revenues to £1.7bn over the three quarters to 30 September.