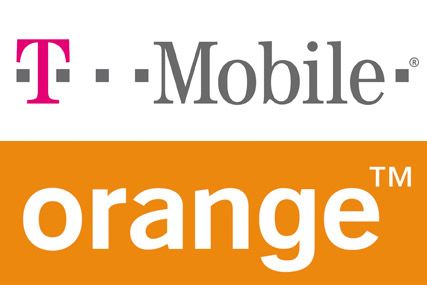 The stores will sell T-Mobile and Orange-branded products, with each brand enjoying equal prominence on shop frontages. The dual branding will go 'live' in November in locations including Tooting, Weston-super-Mare, Dorchester and Bridgend.
The announcement coincides with the launch this week of a £4m advertising campaign highlighting the benefits of the merger to consumers. The company said that the branding initiative would give consumers additional choice, enabling them to buy into either brand.
T-Mobile branding will be introduced on three existing Orange-branded stores, and vice versa. The trial will allow Everything Everywhere to assess the effectiveness of dual branding. If it proves successful then the concept may be rolled out across more stores, although a spokeswoman for Everything Everywhere would not confirm this and stressed to Marketing that "it's just a trial".
Earlier this week, Everything Everywhere launched a £4m print and poster advertising campaign to promote the benefits of the Orange-T-Mobile union to consumers.
The campaign is a joint-effort from ad agencies Fallon and Saatchi & Saatchi and details how the 27 million customers across both Orange and T-Mobile can no access both networks to make calls and send texts from UK locations at no extra cost.
Ads will appear online, outdoor on billboard, on buses, taxis and across the London Underground network over the next three weeks.