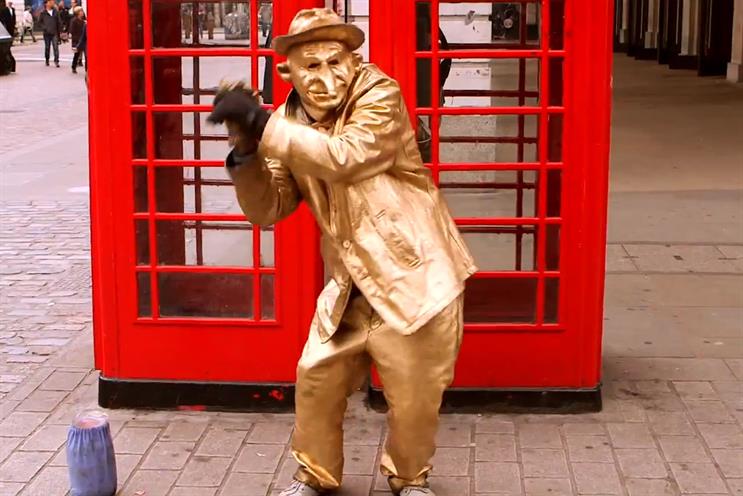 As an official supplier to Wimbledon, Evian and its agency We Are Social have come up with a multi-channel campaign in an attempt capture the public's imagination and get them dancing to the "Wimbledon wiggle".
The campaign makes a song and dance of the usually straight-laced centre court crowd and invites the public to "get your Wimbledon wiggle on" by uploading a video of themselves shaking their derrières in the style of a tennis player waiting to receive a serve.
A pair of VIP Wimbledon tickets are up for grabs for the best "wigglers", which will also be featured in a digital outdoor campaign at Bankside and Cardinal Palace, where the championships will be broadcast live on digital screens.
The digital campaign, which includes its own original song by electro-hip hop artist Tigermonkey, went live on Facebook this week and is open to entrants until midnight on Monday 24 June.
Kameleon and We are Social created the "Wimbledon wiggle" video.
Other digital elements include a dedicated off-court action microsite on Wimbledon.com, as well as a style guide and ticket competition on my-wardrobe.com.
An outdoor campaign featuring Maria Sharapova alongside her "baby self", created by BETC Paris, will also be running during the championship
Meanwhile, betting firm Paddy Power has expanded its "pigeon eye" with a new radio ad and Wimbledon edit of the TV spot, which was first seen in January ahead of the Australian Open.
The ad features a play on the Hawk-Eye ball-tracking system, but instead of determining if the tennis ball landed in or out of play, Pigeon Eye answers more important questions, such as: "Does one have to speak 'rah' to enter Wimbledon?" Answer: "Ya".
In the radio ad, a clearly emotional Paddy Power answers the question: "Can Murray finally do the business this year at Wimbledon?" in similar fashion to the Scot's tear-filled speech following his final defeat to Roger Federer last year.
And for anyone wondering whether it is OK to start blubbing if Murray cries again, Pigeon Eye has the definitive answer: "No, sissy."
Both ads were the work of Paddy Power's advertising agency Crispin Porter & Bogusky, which was awarded the account in October 2011.
Bertie Scrase and Christen Brestrup, together with Tom Hall and Tess Gaertner created the TV spot. Hall and Gaertner also created the radio ad. Joe Bagnall produced both the TV and radio ads.