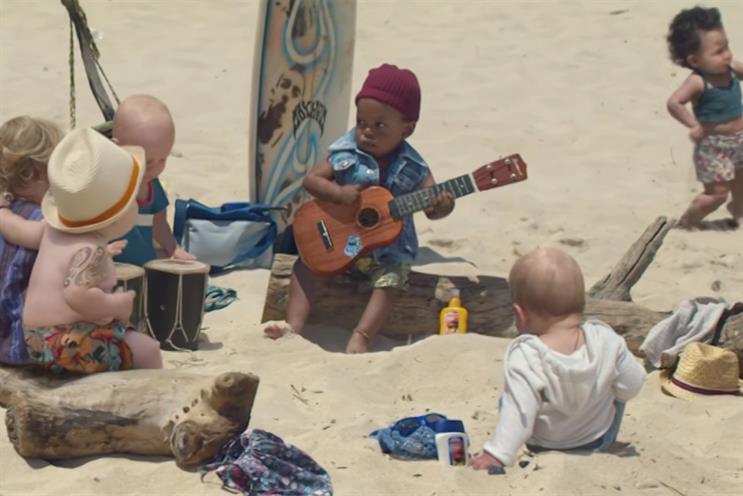 The global TV ad, which was created by BETC Paris, opens on a young man washing ashore after being wiped out by a wave while surfing. As he comes to, the man sees that the beach is filled with infant surfers and beach bums, and he eventually bumps into himself as a baby, before grabbing a bottle of water from a bartender in nappies.
The ad, which features a cover of The Beach Boys' Kokomo by Lilly Wood and The Prick, was directed by James Rouse through a co-production between Wanda Studios and Outsider. It will run online from 20 April, before airing on TV and in cinemas.
The global TV ad follows Evian's 2013 "baby and me" ad, which won a silver lion in the film craft category at Cannes and has more than 123 million hits on Youtube. In addition to the 2013 ad, Evian also released an online spot in 2014 in conjunction with The Amazing Spiderman movie, which ran online.
Evian first started using computer-generated baby characters in 1998, in an ad that showed babies performing a synchronised swimming routine. It was followed in 2009 by a spot with rollerskating babies.