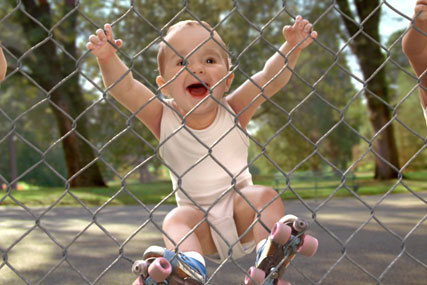 The Danone-owned mineral water brand's latest ad, featuring computer-animated roller-skating babies, has been viewed more than 45m times since it appeared on YouTube last July.
The brand's 'Evian babies' Facebook activity rolled out on 4 January; a dedicated page has already attracted 150,000 fans. Evian plans to follow this up with ads on digital screens at 18 railway stations across the UK.
According to Mintel, Evian had an estimated 17% share of the bottled-water market in 2009, behind the top brand, Volvic, which had 20%.