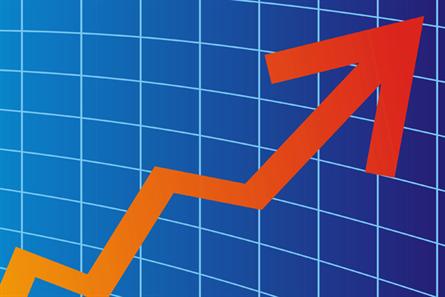 Publicis Groupe's media specialist reports that while the TV market declined by 1% in the first half of the year, the second half is said to have been "extraordinary", with growth tipped at 9%.

The strong performance in the second half of 2013 can in part be attributed to the weak comparatives in 2012 (which was down 5%) post London 2012 Olympics and Paralympics.

However, other factors have also contributed to the return to growth in TV advertising, including an improved economic backdrop, the ongoing subscription battle between BT Sport and Sky and the launch of 4G in the UK.

ZenithOptimedia now expects TV revenue to be up 4% overall in 2013 and to grow a further 3% in 2014, part fuelled by the Fifa World Cup in Brazil during June and July and the better underlying economic conditions.

Today's positive outlook for UK television follows WPP's Group M forecasting UK ad spend in 2013 would increase by 7% to £13.9 billion – taking it above the peak of £13.1 billion achieved in pre-recessionary 2007. Group M was even more bullish about the TV sector, believing growth in ad spend will hit 6.8 per cent year on year.
The trends chime but the significant discrepancy between Zenith and Group M figures is being attributed by some TV buyers to the growing "grey market" around branded content, product placement and the investment space occuppied by the likes of Group M Entertainment.
Press continues to fall, but only in print
Elsewhere, ZenithOptimedia forecast press advertising to be down 3.5% across newspapers and magazines, although Barnard noted there are many advertisers bucking the downwards trend in the national press.

Barnard also said the strength of British newspaper brands and investment in digital platforms this year is actually helping to propel reader and advertiser migration online, making the falls in print more pronounced – although spend is not disappearing from the publishing groups altogether.


Radio's three years of growth ends
For radio, after three years of continued revenue growth ZenithOptimedia is forecasting the market to be down 4.7% for the year. After a strong start to 2013, tough comparitives with 2012, boosted by the Jubilee and Olympics, finally caught up with the sector.

Barnard said on a positive note, the radio market has definitely picked up across October and November and it is estimated the final quarter will be flat year-on-year.

He added: "We anticipate this upward trend to continue into 2014 and estimate the market will recover and be up 1% year-on-year."
Internet growth driven by search, mobile, video and social media
The internet is unsurprisingly the biggest growth area in 2013. Last year, UK online ad spend hit the £5bn mark (gross) for the first time. In the first half of 2013 the market was up a further 17.5%, driven by search.

Growth in internet revenues is also being driven by social media (up 53% year-on-year in the first half of 2013), video (up 86%), mobile (up 128%) and PPC, and ZenithOptimedia expects this trend to continue.

Search still accounts for 59% of all revenue, while mobile paid search accounts for 63% of total mobile revenue. However, mobile display is starting to gain traction (up 195% in the first half). Market sentiment suggests marketers have yet to catch up with the mobile revolution and further growth in this area is expected.
Mobile driving global media consumption
From a global perspective, ZenithOptimedia forecasts ad spend will grow 5.3% in 2014, to reach $532 billion by the end of the year.

This represents a lift of 0.2 percentage from its last estimates in September and follows signs of strong advertising growth in the US, the UK, Germany, Hungary, Poland, Australia and Mexico. There is also evidence that Spain's steep downturn is finally bottoming out.

It is the second time ZenithOptimedia has upgraded its expectations for 2014 this year, the first being in June (from 5.0% to 5.1%).

Mobile is now the main driver of global adspend growth. This the first time in the past 20 years that a new platform is expanding overall media consumption without cannibalising any of the other media platforms.

ZenithOptimedia now expects mobile to contribute 36% of all the extra adspend between 2013 and 2016. Television is the second largest contributor (accounting for 34% of new ad spend), followed by desktop internet (25%), which continues to enjoy significant growth alongside that of mobile advertising.

Barnard said: "It should be note that despite its sizeable growth, mobile advertising still only accounted for 2.7% of global adspend in 2013. By 2016, however, we expect it to account for 7.7% of adspend, leapfrogging radio, magazines and outdoor to become the world's fourth-largest medium. We count as mobile all internet ads delivered to smartphones and tablets, whatever their format."
Advertising Expenditure in local currency at current prices (£ million)
ZO UK forecasts
2012
2013
2014
2015
2016
Newspapers
2255
2094
2033
1983
1935
Magazines
736
673
638
610
585
TV
3258
3388
3489
3559
3630
Radio
470
448
453
448
453
Cinema
164
161
168
175
181
Outdoor
824
828
848
857
865
Internet
4572
5251
6012
6794
7473
Total
12233
12843
13642
14427
15122