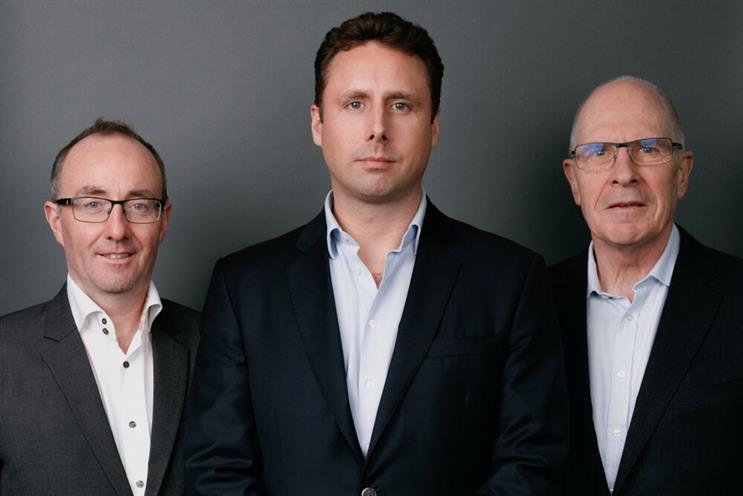 The Marketing Group said the appointment of Elgie and Mike McElhatton, a former WPP and Havas executive, who is joining as chief financial officer, will bring "a wealth of top-level experience" to the board and admitted it has had "challenges" in communicating with shareholders in the last nine months.
In a highly unusual move, the group said in January that it was cancelling at least three planned acquisitions that it had previously announced because The Marketing Group's share price had fallen and "materially changed" the purchase price.
Elgie replaces Jeremy Harbour, the private equity investor who floated The Marketing Group in June 2016 on Nasdaq OMX in Stockholm and remains a shareholder.
Adam Graham, the former chief executive of digital agency Weapon 7, who joined The Marketing Group as chief executive in November had previously been working with Elgie on "Project Oak", a plan to launch their own holding company.
Shares in The Marketing Group, which has attracted a lot of Swedish retail investors, have been on a rollercoaster ride, rising from €1.5 (£1.28) to €9, before falling back heavily.
The group has expanded from four to 17 small agencies around the world since floating.
Graham admitted in the annual report that the company needed to communicate better about its acquisition spree, which has included UK sponsorship agency Slingshot.
"The rapid pace of change has sometimes created challenges to the clear articulation of its value in our shareholder communications," Graham said.
"However, we recognise that timely, transparent and accurate communication with the market is imperative and we will continue to refine our communications policies going forward."
The group made a pre-tax profit of €2.2m with revenues of €15.8m.