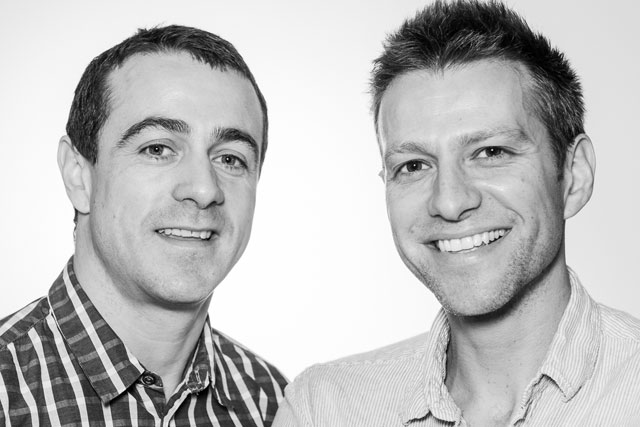 Royce will oversee the creative output of Rockabox's content division, reporting to the company's co-founder and content division chief executive, Torie Chilcott, who previously covered the remit.
He was the executive creative director at Glue Isobar, which has since rebranded as Isobar, until he left last summer after new hirings at the digital agency.
Royce spent 12 years at Isobar, also known as Glue, and has picked up awards including sixteen Cannes Lions and six One Show Pencils over his career. Before Glue, he was a copywriter at Ogilvy.
Chilcott said: "The past five years have been eye-opening for me – moving from the structured play of television and its colourful characters, to the crazy pace of digital; witnessing many in the space struggle to understand how to make content really effective.
"Seb is the rarest of talents. He's off-the-scale creative and one of the most inspirational people I've had the pleasure to work with."
Rockabox was founded in 2008 and recently received £3 million in funding from investors Notion Capital, Frog Capital and Fourteen17.
The company acts as a distribution platform for video advertising and content through its proprietary technology Shutters, which syncs content with brand messaging, interactive features and ecommerce functions.
It also creates content for clients using in-house developers, writers and content producers.
Filler, the former managing director of AOL's Advertising.com, will take the new role of chief executive of tech and distribution in Europe.
He will be responsible for overseeing the technology and distribution side of the company in Europe, including distribution strategy behind Shutters, which is an HTML5 format.
He will report to Rockabox co-founder and group chief executive, James Booth.
Filler joins from AOL's advertising.com, where he has been the UK managing director since joining in August 2012 from the role of managing director at the technology network Collective.
Booth said tech and distribution was a "core focus going forward" for Rockabox.
He said: "I've known Steve for many years and had the pleasure of working with him when at Tangozebra [the digital marketing company which Booth led]. He is at the very top of his game and one of the most effective senior players in our industry"
While at AOL, Filler led Goviral, the branded video content distribution business, in the UK. He has also previously been the commercial director at Unruly Media, following a stint at Videojug.
He started his digital career at The Guardian, where he held the roles of advertising and sponsorship manager.
Both Royce and Filler began work at Rockabox last week.