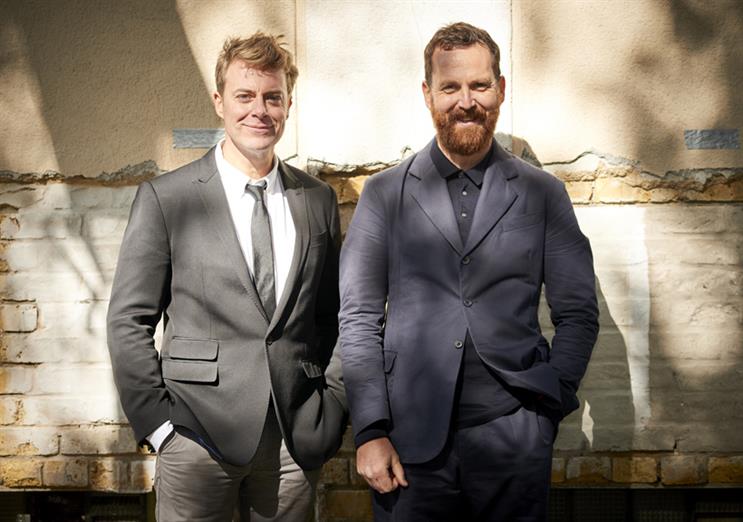 Craig Wills and Simon Pont, a former Naked Communications and Saatchi & Saatchi strategy duo, have launched a "brand growth" agency called Orca.
The shop, which will primarily operate in the brand strategy space, aims to disrupt a market currently dominated by the likes of Omnicom's Interbrand and WPP's Superunion with a "smarter" approach to meeting changing client needs.
Its name derives from the characteristics of orcas, or killer whales, in the wild, where they are found to be "social creatures, nurturing by instinct, highly evolved and with huge emotional intelligence" - all of which the co-founders believe to be "essential" brand traits.
As well as Saatchi & Saatchi and Naked, Wills and Pont also previously worked at Havas. Wills later became executive strategy director at The Gild and head of planning at Fallon London, while Pont served as chief strategy officer at Starcom MediaVest Group and Vizeum.
Orca's headquarters will be in London, with "pods" in select international locations including San Francisco, Los Angeles and Dubai.
Wills said they aim to show it is possible to field an "expert blend of traditional and non-traditional agency resources" and deliver a strategic process at "far greater pace than the industry standard".
He added: "We have breadth and depth, but as opposed to clients paying punchy monthly retainers to cover bloated agency overheads, agency resources are something a client should be able to dial up and down based on commercial targets, budget and funding rounds.
"Account planning and strategic thinking is still paramount, but it needs to sync with C-suite business planning and everything else – from machine learning and management consultancy to semiotic and experience design."
Pont commented that clients demand an "evolved set of agency skillsets" and that agencies must learn to work to a remuneration model that is "aggressively competitive".
"The way brands can and should be built has changed," Pont said. "Client needs have changed. The marketing agenda has changed – and the agency model must evolve not just in step with these many changes, but ideally be one step ahead.
"That means better ways of working, thinking that doesn't follow the tramlines of convention and activating brand strategies with an urgency and impact that is commercially quantifiable and culturally profound. We've baked all this into Orca."