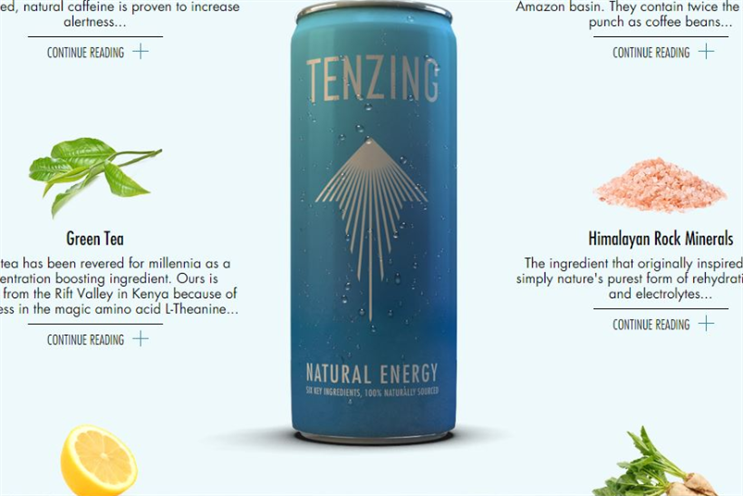 The new brand, called Tenzing, contains all-natural ingredients including green coffee, guarana and green tea.
Van Bockel has been working on the new product since leaving Red Bull last December after spending eight years with the business.
The market is saturated with drinks that use artificial ingredients
"The market is saturated with drinks that use artificial ingredients," said Van Bockel, in an apparent nod to Red Bull.
"There's really no need to synthetically create an energy drink, when it's possible to source powerful, energising ingredients directly from nature. So, one year ago that's what we set out to do."
The recipe has been inspired by a Nepalese recipe and named after Sherpa Tenzing Norgay, who was the first man to climb Mount Everest with Sir Edmund Hillary.
It contains six ingredients including rock salts from the Himalayas, guarana and lemon juice from Brazil, green coffee and green tea from Kenya, and beet sugar from the Netherlands. 5% of profits will be donated to projects that help sustain the environment.
In response to concerns over sugar, the drink also contains the same proportional amount to coconut water, he added, and was derived from sugar beet - a plant high in sucrose.
Tapping into the trend for natural energy
"The sugar levels in energy drinks currently on the market range from 27 grams at the bottom, to well over 65 grams at the top. You simply don't need all that sugar," he said, adding the recipe had also excluded "worrying artificial sugar replacements."
He told Marketing he had chosen not to include sweeteners such as Stevia, instead focusing on natural sweetness. The drink contains 13g of sugar which is fewer grams than a standard soft drink and has been positioned to appeal to the health conscious.
Tenzing has secured two listings at Kings College University and healthy fast food restaurant, Pod.
Van Bockel added while he was in talks with other suppliers, he wanted to be "picky" about where the brand was listed and would only partner with retailers that shared the values of natural drinking and eating.
To promote Tenzing, which is self-funded, he would roll out sampling and in future experiential campaigns and events about entrepreneurship and adventure. Tenzing will also launch a social push.