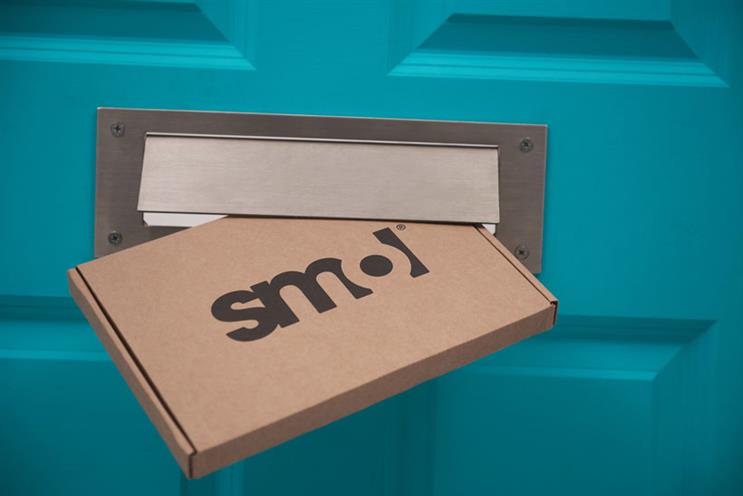 Smol will be sold through subscription and delivered by Royal Mail and hopes to do to the laundry market what Dollar Shave Club did to the razor market.
Smol has been developed by Paula Quazi, former vice president of marketing for Unilever Europe, and her former Unilever marketing colleague Nick Green.
The founders claim that by selling direct to customers, Smol can cut the price of a household's laundry detergent spend by a half without any compromise on the efficacy of the brand's performance. A 24-capsule pack of either bio or non-bio Smol will cost £3.85 and users can pause or modify their subscription at any time.
Quazi said Smol is a customer-led idea: "The £1bn UK laundry market has been dominated by three major players [Unilever, Procter & Gamble and RB] and no-one else has been able to get in because the barriers to entry - from the chemical formulations to packaging and retail distribution – are so high. Those big three have been playing the game against one another and not really thinking about what the consumer wants."
Green added: "We're coming in to this market to disrupt it, to make life uncomfortable for the companies in it and to take a large share of it. We don't want to just be a small player on the fringes."
Andy Medd, who runs Broody for Mother alongside former Orange marketing chief Pippa Dunn, said that "it's extremely hard for the big players to make real innovative change. They're just not geared up to do it. Having said that, once we've proved the model, the best people to properly scale this is probably one of those big businesses." Broody has taken a stake in the Smol business in return for providing advice and expertise to help build the brand.
The brand launch is being backed by an online and social media campaign, including a series of films created by Mother which will air later this Spring.
Smol officially launches in April but from 1 March 500 people can become founder members of "the Smol revolution" by registering on the company's website.
Quazi has history with Mother. She appointed the agency when it first launched to work on a number of Unilever brands, including Supernoodles, Pot Noodle and PG Tips.