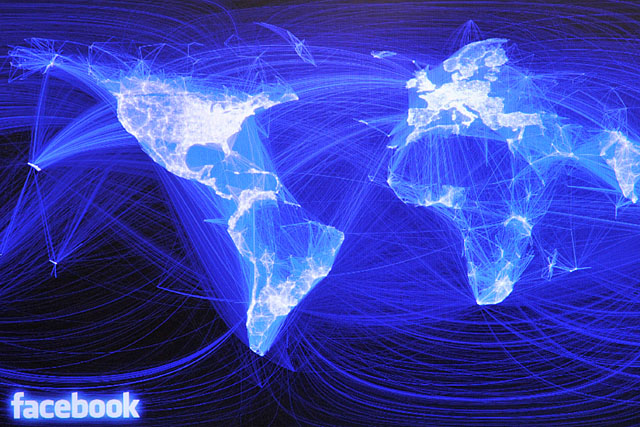 From its position as a phenomenally popular social website in the first half of 2010, Facebook has extended its functionality even further in the past year, to more than 7m associated sites and apps. Such growth has led many to conclude that chief executive Mark Zuckerberg's aim is to rule the web.
The site's 'social' plug-in enables any website to embed Facebook functionality, providing the facility to 'like' products and services, but Zuckerberg wants to go further.
Last month's f8 conference in San Francisco unveiled a key development in Facebook's expansion plan. Instead of 'liking' companies or sites, Facebook users will soon be able to use verbs to describe their actions. These include 'watched', 'listened', 'read' and 'ran'.
Any progress in Facebook's ambition to spread its influence is heavily dependent on big-brand advertisers, media agencies who direct spend, and partner services such as Spotify, which will now allow users to sign up only if they have a Facebook account.
We asked key players in the Facebook success story what they think of its success, and to assess how far it can go in dominating the web. We also asked an expert to give his view on mobile, perhaps the biggest untapped opportunity for Facebook.
THE MOBILE VIEW - SCOTT SEABORN, HEAD OF MOBILE TECHNOLOGIES, OGILVY GROUP UK
It is absolutely clear that Facebook is trying to take over the web. People use it for free, but people are what Facebook is selling - their 'likes', their profiles, their data.
Mobile advertising on Facebook is an odd one. It won't have cracked it yet, because no one has. People will think it will be using banners like it does online, but it will be about location. That is not just about checking in to a place, but into situations and activities. Facebook apps on mobile will bring the infrastructure along.
There are always innovators out there who will be ready to take on Facebook on every platform - it might just be a question of time.
THE FACEBOOK VIEW - CHRISTIAN HERNANDEZ, DIRECTOR OF PLATFORM PARTNERSHIPS, FACEBOOK
Our strategy is to make the world more social, more open and more connected, and to let people share more actively with their friends. For that to happen, we have to create a platform to make sharing easier.
If we are successful in this, people will spend more time on other sites, such as Deezer, Hulu or Netflix, but they will be there with their Facebook friends. The experience is completely 'opt-in' but I can see why people might not want to be in sharing mode.
So we see Facebook.com as a consumption point for these experiences, but are more interested in being the social platform that underlies the web, so that no matter where you go on the internet, you have your friends with you.
The web is a set of open standards, so for us to take it over would be a bit complex. However, what we are trying to do is add a social layer to what has been a static HTML document; to make everything 'social by default'.
We are working with media companies, brands and start-ups to build these social experiences. The apps on the platform are not commercial by default. Some of the best discussions we have are with the commercial directors of brands who understand the power of this canvas. Burberry and Red Bull do this well.
It is not just about seeing us as an ad medium, but as a place where you can have engagement with a true community. Procter & Gamble and Coca-Cola are beginning to understand this and are building communities, rather than just running ad campaigns.
THE BRAND VIEW - STEPHEN FIELD, HEAD OF PRODUCT, LOVEFILM
We need to go where the audience is, and it is on Facebook. The last time we ran a test, it showed us that 70% of LoveFilm customers access Facebook more than three times a week.
The best thing we did with Facebook was being a European launch partner for the 'like' feature at the 2010 f8 conference. We saw an immediate 300% increase in traffic when it was announced.
Clearly there are a lot of exciting developments, but the 'timeline' was a bit of a surprise. It has reinvented the scrapbook for the 21st century. It collates all the data way back to when you were born. Naturally, people will be concerned about their data privacy, but Facebook's changes to privacy settings should be welcomed.
A natural home for Facebook is mobile, and I see that only increasing. We don't run Facebook ads, but if we can get subscribers through it, we will spend with it. We do many competitions that attract a lot of fresh users. We're doing one with Kettle Chips at the moment, and it drives a lot of brand awareness. Facebook doesn't need us to spend money. The benefit it gets is content and user data that it can use for other ads.
The future's about greater apps. Facebook wants to be THE platform and that's great for it. There needs to be some competition in the market though. Five years ago we might have been talking about MySpace being dominant. Things change so quickly.
THE AGENCY VIEW - STEVE WILLIAMS, CHIEF EXECUTIVE, OMD GROUP UK
Talking about any platform 'owning' the web is nonsense. Social platforms are 'owned', or, rather, curated by the people. In my view, Facebook does not have a mission to 'take over' the internet. It is merely trying to organise one aspect of it, namely our implicit desires and interests, and then monetise that data with brands' investment. Growth in ad income will continue, no doubt, as long as we prove the contribution.
We are planning more marketing investment in Facebook than in previous years. However, it is not about Facebook versus other platforms or channels. It is about the blend of earned, owned and bought communication, which will vary for every brand.
Facebook is not just a social network any more. It is defining our identities online, to an extent, and brands have the opportunity to tap into those emotional connections.
The challenge for brands, and their agencies, is to blend the needs of consumers through search, social and behavioural data. It is also to create strategies depending on real-time data.
Facebook is well-placed to grab a big slice of a growing pie, alongside an alternative angle from Google+.
THE PARTNER VIEW - CHRIS MAPLES, UK MANAGING DIRECTOR, SPOTIFY
We have discovered from our initial integration with Facebook that Spotify users who connect to the network are a very social, extremely active bunch, creating twice as many playlists, and listening to more music each week than users who are not on Facebook.
Our increased integration means that our users will enjoy a deeper, more interactive social music experience, and Facebook's customers around the world will be able to enjoy discovering and sharing music with their friends through Spotify.
I think the idea of anyone 'owning' the web is reactionary - the web is evolving at a rapid pace, and the most innovative companies will continue to thrive.
What we think is really exciting is the whole world of possibilities around sharing music, seeing what your friends are listening to, and discovering artists and genres that you may not have ever listened to before.