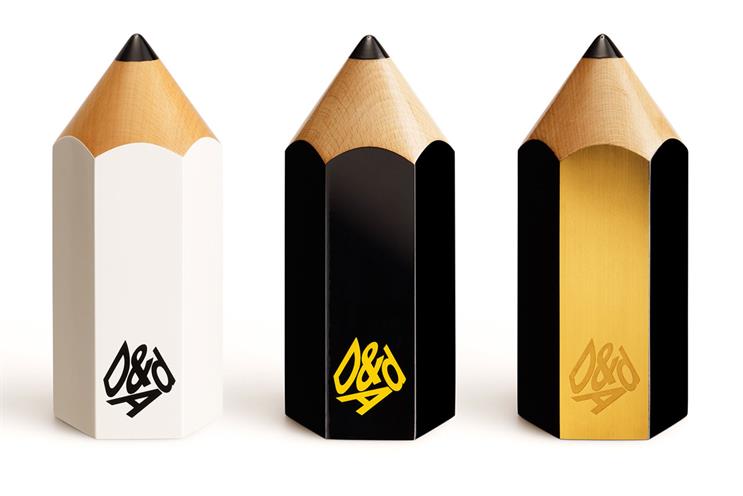 D&AD goes to the ends of the earth to uncover excellence. We gather the finest minds in creativity to search for it. They are experts in originality, masters of execution. They mine for the most precious material, work deserving of a D&AD yellow Pencil. They live in hope that, if they look hard enough, they might find the most elusive and important work of all: excellence worthy of a D&AD black Pencil.
To join this search is an honour in itself. Only a rare talent can carry the weight of this responsibility. Their hope is to stare with their own eyes at this prized perfection. An idea that shines so bright, it changes the way we look at our own work once we have seen it.
D&AD always digs deeper, selecting and rejecting with dedication and determination. We point our focused beam right into the very core of creativity, past vanity, beyond commercialism. We look further than bronze, silver and gold, for something infinitely more valuable.
At D&AD, we look for work with the ultimate power, the power to inspire even greater work in the future.
We exist to find this black diamond, in your work or in the work of others. To do this, D&AD will continue to work tirelessly for creativity. This relentless pursuit of excellence is our obsession. We collect this rare material, not so we can earn, not so we can grow – but so we can share.
We believe judges have not judged until they have judged at D&AD. Creatives have not made their mark until their work is in the Annual. Winners have not won until they win a D&AD yellow Pencil. Perfection isn't perfect unless it is a D&AD black Pencil, and legacies are not remembered unless they achieve a D&AD President's Award.
Yet, despite this, D&AD can do better. We need to sharpen our tools so we can better cut through. Once again, we have found inspiration in the very DNA of creativity, its common denominator across the disciplines: the humble pencil. The D&AD Pencil.
The D&AD Pencil will now be awarded in five grades of hardness: wood, graphite, yellow, white and, the ultimate achievement, black.
Why? Because, given time, wood becomes graphite and graphite will create diamonds.
D&AD is the oxygen for excellence. Our ambition is to help excellence grow.
From 2015, creators of work selected for the Annual will be honoured with a beautifully minimal wood Pencil. A nomination for the D&AD yellow Pencil will now be celebrated with a distinctively elegant graphite Pencil.
This pursuit of excellence will now be recognised. We will rightfully award this achievement, so we can learn from it.
Rest assured, good things never change. D&AD will remain the toughest award to win. Win a D&AD yellow Pencil and win the respect of your profession. Win a D&AD white Pencil and win the respect of humanity. Win a D&AD black Pencil and die happy.
At D&AD, we are determined to encourage excellence. The more we find, the more we can inspire. The more we inspire, the more we will find in the future.
Like us, if you aspire to excellence, we will support you. If excellence is what you are, we will celebrate you.
So, listen up, excellence. If you're out there, we will hunt you down.
Excellence, we're coming for you.

Mark Bonner (pictured) is the president of D&AD and a co-founder of GBH