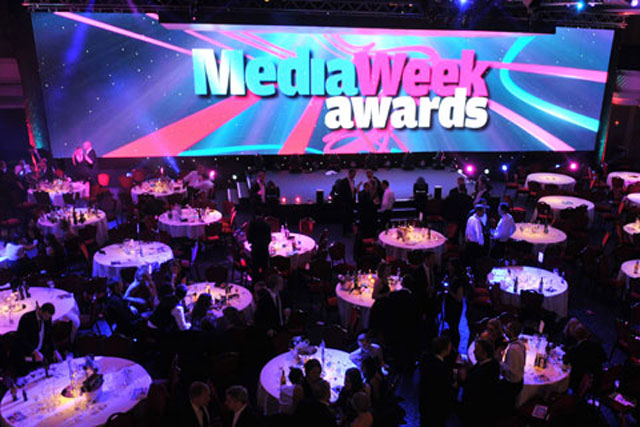 This year's Media Week Awards attracted a record 522 submissions from a diverse range of media owners and agencies. Awards on the night will include naming 2013's Agency of the Year, Sales Team of the Year, Media Brand of the Year and Rising Stars at media agencies and media companies.

To handle the growing number of hopefuls, there have been more judges required, in a process involving five full days and the time and energy of more than 65 industry leaders. Some 1,200 people have already secured seats for the celebration on 24 October, and the event is on track to sell-out its capacity 1,400 this week.

The licensing hours of the Grosvenor Hotel have been extended by two hours on previous occasions too, with a live band and DJs booked as part of the after show entertainment.

Arif Durrani, editor of Media Week, said: "It is only right that we approach our biggest night of the year with a mix of excitment and dread. Having waded through this year's entries, I have been both fascinated and inspired.

"Of particular interest to me has been the creative entries competing for the hotly contested Media Innovation category. Another telling trend has been the rise in entries around the Media Collaboration categories (small, medium and large).

"I'd suggest there has been more media partnerships brokered within the last year than at any other time before it. Partnerships and collaboration are starting to define today's media landscape.

"In this socially connected world, no media brand is an island. It is, of course, easier for digital pureplays to embrace this move, as it has been for those with more obviously 'shareable content', like music. It is clear the more traditional sectors, like press, for example, continue to battle with this 'open' concept.

"All will be revealed at the Grosvenor House, Mayfair on the 24 October. My only question, which forms my slight dread, is, was there really any need to extend the licensing hours in the Great Room until 3am?"

Co chair of this year's awards, Linda Grant, managing director of Metro, called them "a hugely important event in the media calendar", and "an opportunity to celebrate the breadth and depth of talent within our industry".

Steve Hatch, chief executive of MEC and also co-chair, added: "What a privilege it has been to co-chair the Media Week Awards in a year that was a tsunami of a high watermark.

"The judges wrestled and rowed for hours in selecting this year's winners, with the creative thinking and innovation nothing short of inspiring and matched only by the keen spirit of collaboration of the very best work."
Top tier sponsors at Media Week Awards 2013 include Metro, ShortList Media, NeverUnderDressed, OK! Magazine, Spotify, BrightRoll, GetMeMedia, TubeMogul and Undertone.
Final bookings for Media Week Awards 2013 can be made at MediaWeekAwards.co.uk.