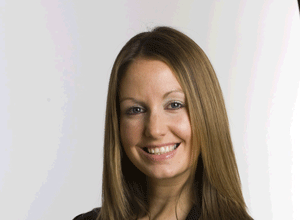 Willis is set to leave UBM next Tuesday (6 Sept) before starting her new role at Brand Events on Monday 19 September, where she will be looking after the commercial aspects of the company's portfolio of Taste events.
"After ten years at UBM the idea of a new challenge and sector appeals to me. I have loved my time at UBM, particularly on Confex," said Wills.
Willis joined the company in 2001 (CMP Europe, as it was then) on Technology For Marketing & Advertising, before moving to Call Centre Expo and finally International Confex in 2005.
She added: "Since then Confex and the industry have changed dramatically, and it has been exciting to be part of that. As the industry event we have a responsibility to move with the times, to ensure that we deliver the right event year on year and the show remains innovative and fresh, even after 29 years."

As for her new role, Willis told Event: "As a consumer I have visited Taste of London for a number of years. So when the commercial director role came up across the Taste portfolio, it seemed the perfect opportunity to enter a new challenge in my career. I have always been interested in working in the consumer space, so this role felt like the natural next step in my career."

To leave a comment register and let us know your thoughts.