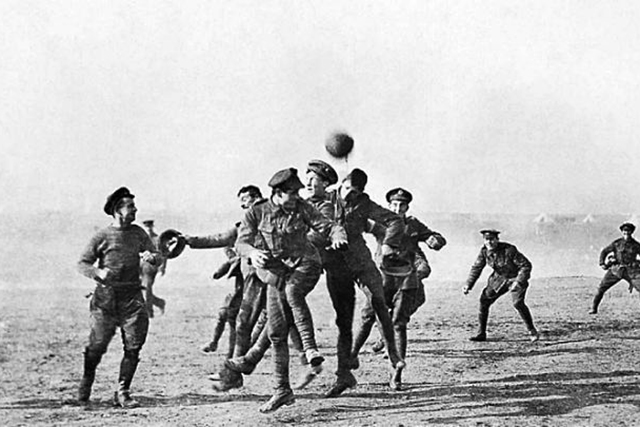 The retailer's campaign will be centred on the famous WW1 'Christmas Day truce' football match between British and German forces, according to senior sources. It marks a departure from Sainsbury's 'Christmas in a day' campaign last year which featured real-life families enjoying the festive season.
Sainsbury's would not comment on the content of the ad, but confirmed the campaign had been developed in partnership with the Royal British Legion, with which it has had a 20-year relationship. It has been developed by its long-standing agency AMV BBDO.
The ad will not be unveiled until after Armistice Day in November.
A spokeswoman for the brand said: "Our 2014 Christmas campaign has been created in partnership with The Royal British Legion as the latest expression of a 20 year relationship with them.
"As is our tradition, our full campaign will revealed in November after Armistice Day and the conclusion of the annual Poppy Day Campaign."
Last year, Sainsbury's collaborated with Oscar winning filmmaker Kevin Macdonald to create 'Christmas in a day', a campaign showing footage of real Christmas celebrations from across the UK in the style of the much-lauded 2011 film 'Life in a Day'.
The film, which took 14 months to create, was developed from more than 360 hours of festive footage submitted by people from all over the UK.
Read next