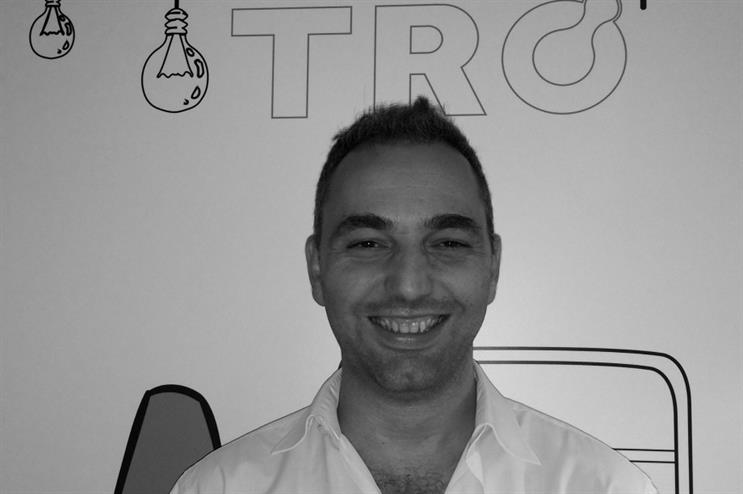 TROi aims to drive innovation and push experience marketing to a whole new frontier – bringing cutting-edge creative technologies to enrich its clients' consumer experiences. The agency has been developing and implementing creative tech solutions for a number of years and TRO said the move to formalise TROi marks an important chapter for the agency.
Michael Wyrley-Birch, TRO COO EMEA, said: "We know all too well that technology is developing at an exponential rate. As a business, we are committed to spotting trends and emerging technologies that can support the experiences we create in live environments. Our ultimate objective is to get more people engaging with and sharing the experiences we create – and it's exciting to see how creative technologies are helping us to achieve this."
The launch of TROi is bolstered by the appointment of Emanuele Ceppelli, who joins TRO as creative technology director EMEA. Previously head of enterprise services at OMNI ISG, Ceppelli brings a wealth of knowledge on delivering multi country projects in the digital area. He will be working closely with TRO's global head of creative technology, Craig McKay, to help offices deliver the best possible digital experiences for the agency's clients.
McKay said: "Our mission is to remain at the forefront of innovative experience-based solutions, and so we're pleased to welcome Emanuele into the TRO fold. His strong credentials will ensure we continue creating unique stand-out experiential activations across EMEA."
Ceppelli added: "It's a tremendous opportunity to be part of an agency which is blazing the trail in creatively integrating technology within experiential events; I look forward to delivering effective cross-market campaigns with digital solutions to create memorable experiences."
TRO has made a number of hires this year, including Holly Saich into the newly created role of PR & communications manager in July. The agency also expanded into Italy.