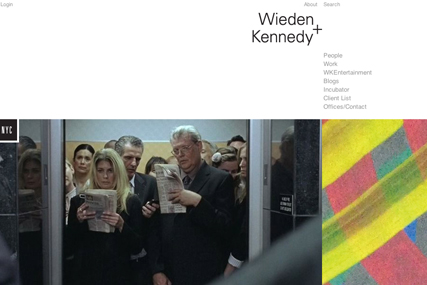 The independent agency said that Kling was leaving to "pursue several independent creative opportunities".
Kling said: "I love this agency and its people. I mostly love the agency because the agency is its people.
"W&K generally, and Amsterdam specifically, have so much firepower it's unfair, and I feel massively privileged to have played among so much talent for so long."
Kling has served as executive creative director for W+K Amsterdam since 2008 and has created campaigns for Nike, Coca-Cola, Electronic Arts, Heineken, Honda and Nokia.
He joined W&K Amsterdam in April 2008 from Euro RSCG New York, where he was creative director, and replaced Al Moseley who left the agency to join Hurrell Moseley Dawson & Grimmer as a partner.
During his time at Euro RSCG, Kling was involved in the wins of Jaguar, Dos Equis, Uniqlo, and Clearasil. He also served on the global creative board of Euro RSCG Worldwide.
Lee Newman, managing director of W&K Amsterdam, said: "Jeff is one of the most talented writers I have ever had the pleasure of working with. He brought an extraordinary level of sophistication and craft to our work.
"Jeff has been a great partner and friend, and we will surely miss his creativity, intellect, and spirit."
Co-founder and global executive creative director, Dan Wieden, said: "We will dearly miss this man. He is an extremely gifted writer, widely recognised artist and one hell of a creative director. I cannot wait to see what he's got up his sleeve."