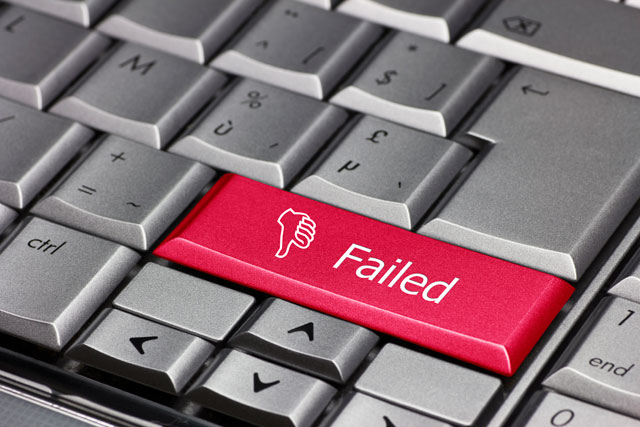 You may have missed it, but something strange happened last year.
The famous British stoicism and tolerance for substandard or overpriced products and services finally ran into the sand. Consumers in this country are now throwing their weight around like never before - and it's something that is only going to get worse before it gets better.
The fallout is everywhere. Whereas, once upon a time, complaints were linear and discrete, now they are lateral and highly public. The grand old businesses of the high street are suffering, struggling to understand why the same, joyless experience that they have been peddling profitably for years is no longer cutting it.
Look over your shoulder and recall the re-basing of trust that went on for a number of big household names: remember the wave of public anger directed at energy companies; the sense of betrayal by the food industry generated by the horsemeat scandal; the increasingly fraught topic of soft drinks and obesity; or the rows about supermarkets selling cheap booze.
Continuing controversies
Add to these the continuing controversies in the banking industry and the unease surrounding the way the output of sweatshops is sold as fashion in the UK.
The famous British stoicism and tolerance for substandard or overpriced products and services finally ran into the sand..
Many companies have been caught up in storms that were not of their making. As traditional media owners continue to innovate from print to digital, anything and everything that will sell more editions is fair game. As a result, brand reputations are tested and broken in a media that once depended upon their continued patronage.
Another chunk of these companies has done nothing wrong - or, at least, nothing different from what they have been doing for years. In the boardroom, when you review the year, it takes a brave voice to suggest changing something that doesn't appear to be broken.
It is sometimes awkward to be the PR and marketing messiah arguing for changes in pricing, supply chain or anything else in the business that was once "good" but in two years will be seen as "bad". At least social media can be a semi-reliable forecasting tool, if people are prepared to listen.
Tax situation
Of course, there is a raft of companies that has done something wrong, often things that they would have got away with in other circumstances. It's tough to feel entirely without sympathy for foreign businesses that are lured to set up in the UK by the favourable tax arrangements, only to see them dragged through the mud for the full utilisation of that tax situation.
Often, if you look closely, these punch-ups are a proxy war orchestrated by lobbyists who have an entirely different agenda but cannot make anything stick, so they resort to popularism.
There is no danger of this abating - if anything, in 2014 more institutions, companies, individuals and practices will be buffeted and tested. Different people have different points of view on this, but I would argue that it is part of the way our society renews itself, radically changing beneath the stiff upper lip. Those that survive grow tougher, more resilient and more customer-centric.
From the ashes of those companies that perish, people emerge having learned the hard lessons of how not to do something. For example, there has been an explosion of exciting start-ups in Finland of late run by former Nokia employees. They are ordered, resilient and creative, but none will be choked by bureaucracy or blinded by complacency, of that you can be sure.
Enfranchised consumers
But in 2014, technology is about to lob a hand grenade into this melee of enfranchised consumers. Tablets, phablets and e-readers (and even mobile phones) will start to become the currency by which large service companies will seek to recruit, retain and control us.
It is worth bearing in mind that we are only paddling in the shallows of this newly disrupted, direct digital world

.
Consider the numbers for a moment. If a bank is currently prepared to offer £250 cashback in order to sell a mortgage to someone, in 2014 they will invest that money in a tablet or phablet to attract new customers.
But this "free" gift is no dumb terminal. Instead, it will be pre-loaded with their proprietary banking software, primed to supply consumers with a continual range of offers tailored around them. Done well, they can recruit a customer for life using a direct and meaningful communication channel - something that has always eluded them. Done badly, and the market for unlocked Chinese-made tablets with one previous owner will soar. By the end of next year, we will be turning away people offering us cheap electronic devices in the streets.
Perhaps this technology - and the arrival of bright, shiny services via connected devices - will force big, monolithic businesses to refocus on their customers and, in the process, distract consumers from what is making them so dissatisfied in the first place.
As we head into 2014, it is worth bearing in mind that we are only paddling in the shallows of this newly disrupted, direct digital world and we have a while to go yet before everything becomes clear. But, in the meantime, there is fun to be had spotting what will be happening next. Come on in. The water's lovely.