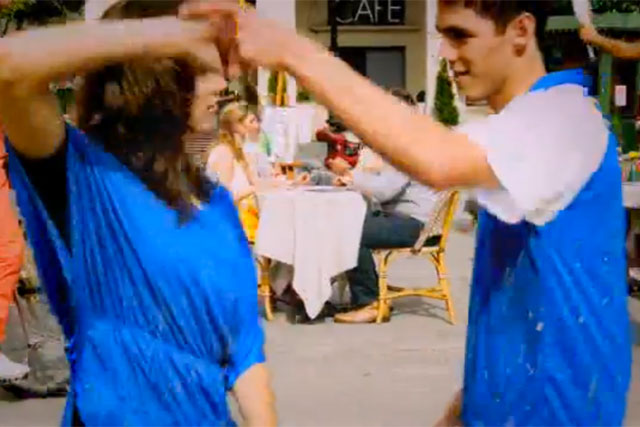 The TV ad by Ogilvy & Mather has been shot in Barcelona and showcases the range of experiences and scenarios holiday makers can encounter while away in the same location.

The city break ad was filmed in a single shot and aims to capture the range and diversity of holidays that can be taking place, just in one corner of a city, from a couple celebrating an anniversary, to football fans enjoying a trip away.
The ad is part of a wider pan-European campaign using different scenarios to reflect the message that holidays mean different things to different people. It will be rolling-out in seven countries across TV, radio, print, online banners, video on demand, mobile apps, and social media.
The ad launches in the UK today (2 July) with ads across national TV, national press (including Metro, Times, Guardian, Evening Standard) and digital (including the Guardian, Times, MSN & Google). There will also be Social Media activity supporting the theme of the campaign.
Media planning and buying has been handled by PHD.
Andrew Warner, senior marketing director at Expedia, EMEA, said: "On every single plane flying to a destination each group of passengers are travelling for different reasons. Our advertising campaign highlights that many tourists may travel to the same locations, but their expectations of that holiday and the experiences they will encounter can all differ greatly."


Follow Arif Durrani on Twitter: @DurraniMix