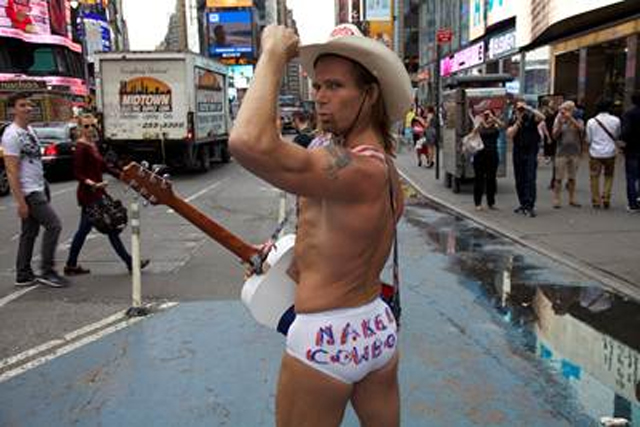 The campaign has been devised by Ogilvy & Mather to promote "the transformative power of travel" and Expedia's mobile app services.
It was kicked off at the weekend with a tweet by 'Towie' star Jessica Wright that said: "Can't wait for tonight with the girls but hope this rain clears up! Birthday girl tomorrow".
The message was then turned into a song by The Naked Cowboy in New York, filmed, uploaded onto YouTube and tweeted back.
Tweets containing the #tyi hashtag are being offered the chance to win a range of prizes including sandcastle-shaped cakes and a luxury holiday to Abu Dhabi.
Gerry Human, the chief creative officer for Ogilvy & Mather London, said: "This is an outstanding next step in Expedia's brave and smart avoidance of clichéd travel marketing in favour of a campaign that's more about what you get out of travel, than where you go.
"Not only that, the world, let alone Twitter, might even be a better place if everyone was a bit more interesting."
Andrew Warner, the senior marketing director for EMEA at Expedia, said: "By taking people's everyday humdrum tweets and transforming them into fun content just by placing them in a quirky new location.
"With almost instant content generation we are showing, directly and immediately, how rapidly you can transform the mundane to the marvellous through travel.
"By linking this campaign with our new mobile app, we hope to inspire more people to seize the moment and start travelling their lives more interesting in just a few taps."
The campaign continues the theme of the recent Expedia TV campaign, also by Ogilvy & Mather, which launched in June and aimed to prove the "transformative power of travel". All #tyi tweets generated by the campaign will link to a YouTube channel.