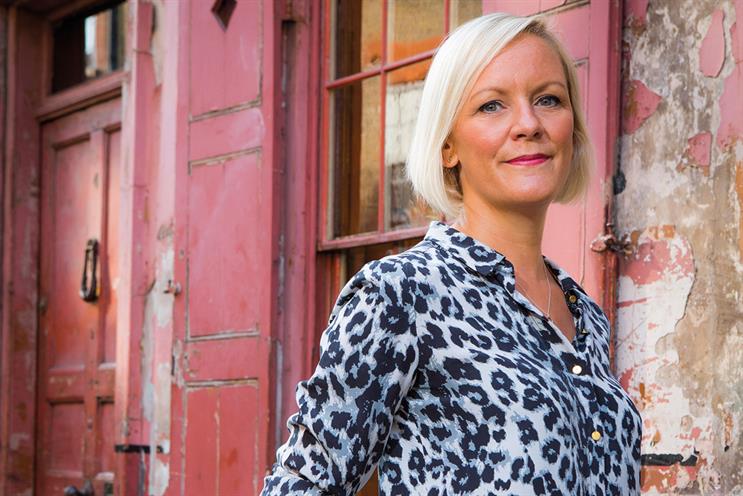 Let's be frank. Customer relationship management has long been seen as the ugly duckling of our industry. Direct-response briefs made many break out in hives, talk of data sent people to sleep and test-and-learn was the preserve of the geeks.
Not any more. In a world where every chief marketing officer understands the power of data to unlock business growth, and consumers are increasingly discerning, CRM has come of age.
It's time to start thinking about CRM as more than a marketing communications channel best kept out of sight. It is breaking free and creating the very experience that sits around products and brands. This is how some brands are now starting to build emotional relationships with people – the type of relationships that we know to be the most important driver of loyalty.
Emotion builds success
It turns out that market share isn't just a volume game: 55% of brand growth for FMCG brands is driven by increased customer loyalty, according to a 2015 study by GfK. It's main point? "The emotional quality of the relationships a brand has with its customers is every bit as important as the number of relationships it holds." In other words, the success of businesses is not built solely on getting new customers. Shit just got emotional.
At Kitcatt Nohr, we regularly talk to people outside our industry about the relationships they have with brands. Relationships that are purely functional in nature are, not surprisingly, highly fragile. The moment
a newer, shinier, slightly more convenient model comes along, the incumbent is consigned to the "exes" bin.
Now we need to be obsessing about the creation of end-to-end experiences that wrap around products and brands. For brands to play a lasting role in people's lives, today and tomorrow, they need to offer must-have functionality with added-value service. It's these kind of experiences that will drive emotional connections, genuine preference and loyalty.
Create a great experience
Brands are starting to cotton on – particularly those operating in price-sensitive, commoditised categories.
We are beginning to see FMCG brands working to build their own relationships to defend against the supremacy of the big retailers. And the relationships they're building are based on an experience wrapped around the product.
It's no secret that Unilever has just paid $1bn to acquire the smarts and enthusiastic customer base of the Dollar Shave Club (below). What should surprise us isn't the value that's been put on the business, but the realisation that none of the big companies thought to create this kind of brand experience in the first place.
And guess what? If you create a truly great experience, people won't just be loyal to your brand, they'll happily pay more for it. Think of Amazon Prime, and now Amazon Dash – charging its most
loyal customers more money to get a better service, so that they end up spending even more money. Or Hello Fresh, which is taking the effort out of measuring and storing food, with prices closer to takeaways than supermarkets.
So consumers are getting used to having what they want, when they want it. Experience is king. But high entry costs and long ROI times have sometimes put brands off investing in CRM.
It doesn't have to be like that any more. Even for brands that aren't yet in a position to invest in a large-scale marketing platform, there are smart ways to start to create personal and hyper-relevant brand experiences.
Know your brand's role
So, while you don't necessarily have to throw money at the problem, you must understand the role your brand plays in people's lives. Because that way of thinking, coupled with a CRM approach that under-stands how to nurture, evolve and grow individual relationships, is how to create your version of the Dollar Shave Club.
This isn't just about email or direct mail. If we limit our thinking to channels, we are limiting the potential of what CRM can do. Because in a world of data, personalisation and real-time analytics, the experiences we create between brands and people will become the point of differentiation.
Hattie Whiting is the managing director at Kitcatt Nohr