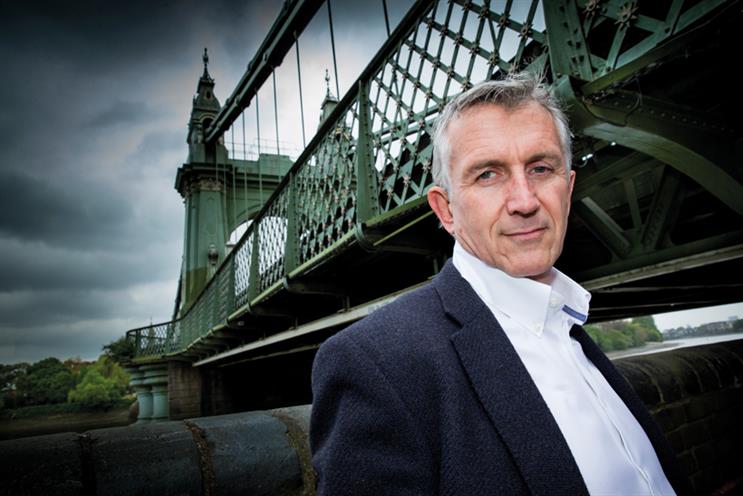 People like to say "I never stopped learning" when they talk about a career. That's a good thing but, if we think about what really makes us who we are, isn't it experiences that matter? Ones that give us small scars and grazed knees, or that tell tales of unlikely luck or blind belief in a great idea. These are surely the stuff of life.
My landing at HSBC was certainly an experience. In 2001, I transitioned from the comfy seat of an agency account planning department to one of the world's largest banks with a jolt. The size, scope and scale of the place was daunting (how many countries!?). It did things that I simply did not understand and that were fundamental but foreign (what is a risk-weighted asset?).
The power and scale of the place was brought home to me on that dreadful day of 11 September. I was on a business trip to New York, working with our teams building internet-banking systems. Tragedy and chaos spread through the city. The team working with us was pulled into a task force. The global financial system was severely stressed, with major US banks unable to move funding. That afternoon, credit lines worth billions were put in place and vast sums of money were moved to the right places around the world. This experience showed me how my new organisation mobilised. All involved kept their heads. Lines of command were clear from the get-go and decisions were made quickly.
In 2001, though, the marketing brief was simple: build a proper brand, not just an ad campaign. This was more in my comfort zone. Once we began to interrogate the company, we found a rich storytelling culture filled with character and texture. Working with the then Lowe and Partners and using the marketing man's greatest ally, the customers, we found the insights that led us to "The world's local bank". This was not a eureka moment – it was simply a line that tested well alongside our first campaign, "Cultural collisions". This work celebrated things that are the same but different in places where cultures come together.
When presenting some of that early work to one of the most senior paymasters at the bank, we gained an insight into the company's management style.
"So what do you think?" we asked fearfully. He took a deep breath, looked us in the eye and said: "What I think is irrelevant. I expect you to have got this right. You've done your homework, so I am not of the school of management that buys a dog so I can bark myself." We took that as approved. All marketing was ours to manage, with no corporate "helpers".
The strength of our brand positioning carried through to the appointment of WPP, which, through J Walter Thompson, took "The world's local bank" to a new level. The agency began to fill our airport jetways with new and thought-provoking creative, and we have continually sought to raise the bar creatively. Our Gatwick Airport sound installation, "Living river", which celebrated the Yangtze river conservation work we have funded, picked up a yellow Pencil at the 2016 D&AD Awards. This bold and slightly hare-brained project was the product of trust in our agency born of long-term team continuity. Joe [Petyan] and Axe [Chaldecott] from JWT, thank you.
As experiences go, the global financial crisis was another with plenty to reflect on. HSBC's stability and capital management is a core strength of the bank. During these turbulent times, we took no government money and continued to be a home for people who feared for their life savings. At the height of the hysteria, we felt it was time to speak, so we produced a campaign talking about new funds we were making available for first-time buyers and for small-business loans. Some wanted to trumpet that we had not been bailed out, but we felt an act of strength spoke far more deeply. It was a short discussion.
So, after 16 years, I have spotted that the times they are a-changin'. I could have spent this whole piece talking about digital, fintech and programmatic, but others can do that much better than I can. I believe our experiences are powerful shaping forces. Some of these will test you and might even take a lump out of you. Some will nourish you and make you three feet taller. Savour them, bottle them and draw strength from them. Thank you for taking time to read this. Remember, most of us are lucky in our jobs because a great day in marketing can't be beaten and a bad day is still better than a great day in the finance department.
Chris Clark is the former group head of marketing at HSBC