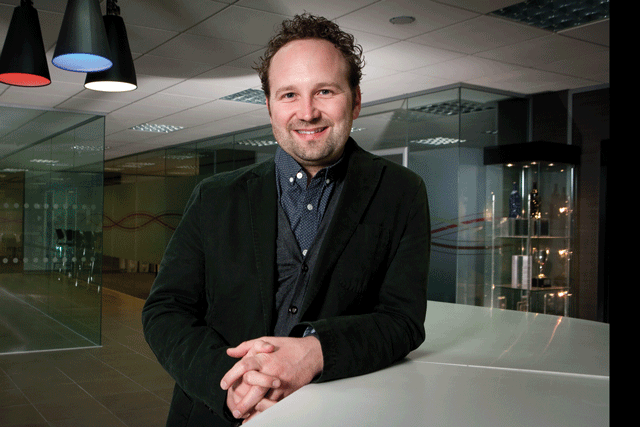 Encouraging customers to engage and interact with a brand is at the heart of experiential marketing. At one time this relied heavily on the sampling and "product in hand" end of the experiential scale, but with the rise of online media and video, one person's experience can be shared with millions, and viral distribution across digital channels can bring new layers and audiences to that experience.
Whatever the medium employed, however, creating a personal experience – and with it a more lasting memory – is as important for marketers today as it has ever been. Indeed, as people are bombarded with more advertising messages and a greater array of products to choose from, some would argue that experiential marketing is an even more powerful weapon in a marketer's armoury. Rather than just telling customers about how wonderful the brand is, experiential marketing means customers see, touch, taste, smell and interact with that brand to experience its benefits for themselves.
Of course, some brands lend themselves to this element of the marketing mix better than others, and there's no doubt that drinks have a head start. So for Kenny Hyslop, head of experiential at Pernod Ricard, with its portfolio of global alcoholic beverages from Havana Club rum to Jacob's Creek wines, Absolut vodka and Perrier-Jouët Champagne, there are abundant opportunities to create inspiring and exciting environments in which drinkers can sip its wares and interact with its brands.
Here Hyslop shares some of his insights as to the way experiential marketing works for client marketers, how clients and agencies work on projects and what trends he sees developing that will affect the landscape for everyone in the business.
How important is experiential within Pernod Ricard's marketing department?
From a marketing point of view it's becoming more so. Experiential and digital are the two growth areas and they feed off each other. From a Pernod Ricard UK point of view, it's massively important and that's shown by there being three of us here who work internally. We are either the consultant or the agency: so on the consultancy side, we'd take a brief from the brand team, or we'd take a global idea that one of our brand-owners had and make sure that can deliver for the UK team. Then we'd work with a supplier or agency to deliver that.
On the other side, we effectively become the agency, which allows us to be more creative and responsive and deliver tailor-made solutions for the brand team. This tends to be on more internally focused work. Once a year, for example, we have a media lunch, and we're a creative resource on that.
So, we can be a hands-on resource or we can work strategically with a brand team. This in-house resource is unique, but if you look globally, events and experiential are at the heart of Pernod Ricard. If you go back to [Ricard founder] Paul Ricard, he believed that you should "make a friend every day", which centred on our company's sense of conviviality.
Does the drinks industry lend itself particularly well to this type of marketing activity?
It's great for us [because] we have a wet product that people want to sample, and experiential fits well – it lets you deliver the product experience. All our products and brands have real provenance and heritage and that's great from a brand-experience point of view where you can bring that to life. For example, Absolut has a unique property: it's a concept called "one source" – the product, the glass and the labels are all made in one tiny village in southern Sweden. Using brand experience, you can bring all that to life.
Are any brands within your portfolio heavier users of experiential than others?
We work across all the brands in some form. Anything that's live, be it brand experience or an event, we are involved in. So Champagne brands are not massive users of experiential, but are involved in lots of events, such as the Perrier-Jouët Arts Salon, which brings influential art people together to award a prize. That involves a dinner, which we helped them with.
It's easy to get carried away with the event, but you need an objective.
For Martell, we have Very Special Nights – a collaboration with Jamie Cullum doing the music and Raymond Blanc the food, while we provide the drink. We've taken the concept and delivered it across three channels: on-pack, on-trade and as a media promotion.
I'm passionate about experiential not just being about going to a shopping centre or a flash event in a nightclub.
Are you moving away from the classic in-bar experience?
It depends on the product. We're more involved in sampling and brand-in-hand. For example, Jameson is involved globally with film. We have an experiential platform called Jameson Cult Film Club, where we show a cult film in a location that means something in relation to it. Malibu has a property called Malibutique – the concept is teaching girls to get ready for a night out or the summer. For that, we work with partners to deliver a live hair, make-up and nail experience. Last year we used Ghd, Revolution bars and Heat magazine as partners.
How is experiential measured in 2013?
We measure it event by event or experience by experience; it depends on what your KPIs and objectives are. For years I've been going to experiential conferences where they're looking for a one-size-fits-all piece of measurement, but I don't think it exists – it depends on what you're doing. So if the objective is getting 14,000 drinks in hand, then that's what you're there to deliver; if it's about moving consideration from x to y, then that's what you'd measure. It could be as practical as making 14 people come for dinner; did they have a good time, did they taste the wine? But we don't shy away from big, in-depth testing work.
It's about being clear up front and working with the teams to deliver a solution that meets their objectives. It's easy to get carried away with the event, but you need a fundamental objective. We judge success by meet­ing these targets; it's as simple as that.
What trends are you noticing in the market?
Digital and content are becoming more prevalent. Before, you'd do your event and probably work with your PR agency to make sure you were getting coverage, but more now we're working to deliver content, whether that is video, pictures or using things like RFID technology, the same technology as in Oyster cards.
In Australia with Jacob's Creek, there's been a trial where you register the card to a Facebook or email address, touch it in like you would an Oyster card and it posts you or emails some suggestions. So that's a great way, if you have a large experience, of delivering content to people.
The other trend I'm seeing is pop-ups and street food. They are becoming more prevalent and we're doing one in Manchester with Kahlúa (see case study) – it's a great way of having something there for longer than six or seven hours.
From an experiential point of view, street food has become bigger. For a lot of our brands food is a passion-point for the consumer, so how can we use street food within our experiences to add value?
Is experiential moving in any particular direction?
Previously we would work with our media agency, then the brand team to come up with the experience, the PR agency to get coverage, and the digital element would come in half way along. What we're seeing now is everyone sat in the room right up front, saying: "What content do you want to deliver? We'll build an experience to deliver it."
Renault Clio, for example, invited consumers to test-drive a Clio, but it's an actor, not a salesman, taking them in the car. At one point they press the "va va voom" button and a street scene comes to life involving the characters Papa and Nicole. It obviously wanted a piece of content that will go viral. That's where experiential can really help you deliver that.
Five or 10 years ago it was all about a big party in a nightclub or festival, now it's becoming more strategic – [the Clio example] is an experience for one person, but potentially several million people might read about it. There's nothing wrong with still going to festivals but there's also nothing wrong in saying we're going to take one person and spend a heck of a lot of money to get this piece of content up.
Do you work with agencies in your experiential marketing?
We have three or four preferred suppliers we've worked with for a few years; we don't have a formal roster system. They all have different skill sets, so one agency is really good in terms of practicality; one is really creative, strong and agile; one is more traditional in terms of its planning and thinking skills; one is more food led – so we have a balance.
What agencies are currently impressing you?
Apart from our own, of course, RPM is always doing really good work; Iris Experience does some great stuff, and creatively Cake is good. I admire their creativity and their ability to deliver. RPM has done amazing stuff on Sky with the bike work; Iris Experience has done good work with Sony and Heineken down the years and then Cake did British Airways.
This industry is pretty small, we all know each other and see each other at industry events, festivals, whatever it may be. For me, it's about net­working and understanding what each agency's strength is.
How does experiential work with your other marketing initiatives?
It's integrated at the planning stage. We work to two cycles a year; one is a three-year strategy and the second is the brand and activation planner for the next 12 months. So it's about being involved as early as possible, even if it's just a conversation over the water cooler.
This is where I'm really passionate about where we add value, because we can be involved before it's even a seedling of a thought. And sometimes global teams will say "we've got this toolkit and we need to use it", but actually, it might not be the right thing for the brand. That's why, being employed by Pernod Ricard, you can be more honest than an agency would be about these issues.
How important is experiential for achieving word-of-mouth endorsement and brand advocacy?
It's definitely a way to convert you from endorsement to being an ambassador because you've had a physical experience with the brand. With some of these experiences you can be involved for 15 to 45 minutes so you have that personal experience to take away, and I think that's where it will drive more demand. We often use this equation: if you have an experience, you'll tell eight to 10 friends about it. Digital can get more on top of that with things on YouTube going viral.
Case study: Kahlúa in Manchester
Pernod Ricard's coffee liqueur brand, Kahlúa, has run regional experiential campaigns for the past two years (one in Sheffield and one in Leeds), but this year it decided to ramp it up in Manchester with the launch of its first pop-up bar.
For one month (April 2013) Pernod Ricard opened the Kahlúa Coffee House in Manchester's trendy Northern Quarter, taking its theme and inspiration from the liqueur's Mexican heritage. Serving Kahlúa-based cocktails such as the Kahlúa Espresso Martini, the aim was to inspire local bartenders as well as consumers visiting the bar.
During the pop-up period the Coffee House held masterclasses in cocktails and coffee, as well as DJ and music events.
"A local bar company called The Liquorists helped us deliver our drinks experience, a local barista the coffee experience, a local restaurant the food and a local PR agency delivered the amplification plan, so it's really rooted in Manchester," says Hyslop.
"We asked Gary McClarnan, who runs an agency called Sparklestreet and owns a restaurant, to help. We've learned that it's important to work with local agencies with local contacts. We've got a great saleswoman in Manchester, too – the local bars saw us as adding value not competition."
---
Essay writers' comments
"One essential element rings out across the Pernod Ricard portfolio, and that is the brands' strong investment in the universally understood language of entertainment. Whether it's Absolut's deep roots in art and music, Jameson's integration into film fan culture or Martell's culinary music mash-up, entertainment is the life blood of the brands' most successful experiential promotions.
Entertainment ultimately provides an emotional footprint for a brand. With fans of music, film, art and fashion all eager to be brought closer to the action, the talent and the spectacle, brands that can tap into their intended audience's passion points have a real opportunity to leave an indelible, emotive imprint in the hearts and minds of potential consumers."
Jim Robinson
Client services director and managing partner, FRUKT
"Pernod Ricard's approach is a brilliant example of how experiential can build brands. They use their brands' authentic histories to drive ideas, like Malibutique, that become genuine experience-led campaigns. Not only do they engage those lucky enough to be involved, but they are custom designed to generate digital content. So I'm sure that those taking part will indeed tell at least eight to 10 people in person, and many more besides through online social channels. Brand experiences worth sharing – as we would say at Sledge."
Jonathan Edwards
Strategy director, Sledge
"Kenny Hyslop makes an interesting point when discussing how a brand and/or product experience should run through all channels to make it a success.
Don't get me wrong, shopping centre and 'party' experiences will always have their place in producing strong brand advocates. We just feel that experiential disciplines have moved on and that strategic, integrated activities must begin right at the top of the food chain with strong B2B activations, followed by fantastic B2C experiences."
Damian Clarke
Managing director and founder, Undercurrent UK
"Pernod Ricard has a portfolio of brands that consumers are more likely to actively want to engage with – they are inherently social. It has made good use of this, striking a balance between sampling and experience via the brand-driven Jameson Cult Film Club and Malibutique – getting product into the consumers' hands, but in a context that they'll remember and tell others about."
Lucy Gillions
Experiential director, Wax Communications