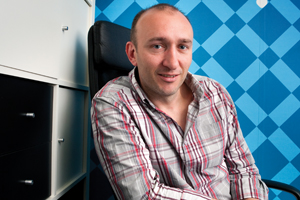 Last weekend I was scanning the wine shelves in the supermarket when a random gentleman next to me pointed out a Rioja on the top shelf and said: "That's a lovely bottle, and at a third-off, unbelievable value." Following a friendly chat, I bought a bottle, and another man who overheard us took two.
Countless surveys show that personal endorsement is the most powerful form of marketing. If someone with nothing to gain has a good experience and recommends it to us, this is likely to be far more influential than any ad. And this is true for anything from a bottle of wine to a child's toy, broadband provider or holiday.
So it could follow that the main objective of marketing campaigns isn't to persuade people who aren't your customers to change their behaviour, but to convince people who are your customers that they should share the benefits of your brand with the people they know and meet. So how can your strategy be designed to drive this personal recommendation?
Define yourself as an experience brand
For a long time, differentiation, if not based on price, has been sought through finding USPs or developing a distinctive personality. However, in a world of sophisticated products, services and brands, it's the experience that sets you apart. And we love to talk about a good experience – partly to justify our decisions to ourselves, but also to justify our choices to our peers. So how do you design brand experiences that customers want to talk about?
Make it authentic
At Sledge we have developed an approach we call Connected Branding, which starts in the same place as advertising – capture the essence of the brand and mix in audience insight to generate an idea and a story. Pernod Ricard's experiential campaigns are great examples of this – building on the provenance of their brands to create an authentic story, such as Absolut One Source.
Augment my product experience
The next step is to think about creating a context in which I can use the brand to maximum effect. The undoubted pioneer in this regard is Nike. Sell me the trainers, then personalise the experience with digital tools to help my training, then create a race to help me get a sense of achievement.
It's this thinking that drives our work with O2 – for example, with its customer hospitality at Twickenham to support its sponsorship of England rugby. We look to connect your phone with personal rewards through Priority Moments such as a free pie and pint before the game, then follow this up with special social experiences, such as opportunities to meet the players after the game in the O2 Lounge.
Give me something to share
To move from a brand experience to a true experience-led campaign, talking needs to become sharing online.
Complementary content needs to follow the rules of social design: is it about me, does it make me look good, can I make it about my friends, have you given me something to say, have you made it easy to share? Personal experience is the new status – especially if I can post it to my friends.
Brand experiences worth sharing
So experiential isn't just about creating great experiences. Done in a connected way, it's an alternative strategy for building your brand. And if you do it well, you won't just be changing perceptions, you will be actively creating the most powerful piece of marketing possible – a customer who wants to recommend your brand – with friends, online, or even to strangers in the supermarket aisle.

Jonathan Edwards is strategy director at Sledge. Read more about Connected Branding at sledge.co.uk/blog
Follow @jon4than3dwards