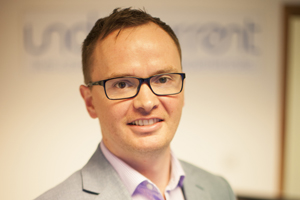 For many years, here at Undercurrent, we have worked with retailers and brands on a wide selection of product and service launches, and time and again the biggest risk seems to be from a disjointed approach to B2B and B2C communication policies.
Kenny Hyslop from Pernod Ricard is right. We also believe that integrated B2B and B2C experiential activations and messaging are essential to making a brand or product launch a success.
All too often, the B2B aspects of a campaign are left out in the cold, so when a brand finally brings a product ?to market, the retailers have not fully understood the brand ethos or the ?product's USP.
Yes, it's a given that the consumer's purchasing decision is central, but what about the retail teams that are purchasing, marketing and (ultimately) selling the products to that customer? It is equally important to engage these teams as brand/product advocates early in the launch timeline so they can get the ?powerful processes of modern retailing fully behind the project.
Working as an experiential agency managing both brand and retailer on the same product campaign can, of course, bring up an interesting set of marketing disciplines and ethical questions; however, if managed correctly, the results of the communication integration offer huge rewards to all parties.
From a process point of view, an experiential agency needs first to cultivate fantastic relationships with retailer, brand and associated ATL/PR agencies.
Remember, there are many different stakeholders in the B2B/B2C retail process, which will include brand marketing teams, product marketing teams, retail purchasing teams, retail marketing teams and the all-important retail sales teams (including in-store sales people – but in the modern retail environment this MUST include direct sales, customer service, online and fulfilment teams).
Lastly, and most importantly, an agency must ensure it sticks ?to three core disciplines when creating an integrated B2B/B2C experiential campaign:
1. Creative Of all the disciplines, this is, arguably, the most important: a compelling piece of creative is imperative if it is to work with all stakeholders. An agency will need buy-in from both brand and retail marketing teams on their treatments, which can be tricky as they will often have quite different agendas. We ?are often asked to follow ATL creative, which, of course, makes strategic sense when sitting as part of ?a wider campaign; but it is how you bring that ATL treatment to life that will determine the success of a B2B/B2C ?experiential campaign.

2. Fulfilment As with all implementation, excellent campaign logistics are vital, but in an integrated B2B/B2C campaign they are central.
Across all managerial teams, an agency could be working with upward of 100 individual stakeholders throughout the campaign – and that is not to mention the sales teams, which can run into thousands of people and outlets across the globe.

3. Client management Given the sheer number of clients involved in this sort ?of project, an agency treads a very fine line when negotiating with all parties. Whether in creative, fulfilment or ?reporting/ROI, the agency's role is to bring everyone together to create an ?exciting and coherent experiential ?outcome.

Patently none of the above is a ground-breaking discipline, but an agency working simultaneously with brands and retail channels must stick to the ?formula and pay careful attention to the detail to enjoy success.
Keeping any retail-led product launch integrated in its B2B and B2C messaging has never been more ?important than in the increasingly competitive environment that has been generated by the current economic climate. Our advice ?for success? Strong creative, fantastic fulfilment and immaculate client management.

Damian Clarke is managing director and founder of Undercurrent UK