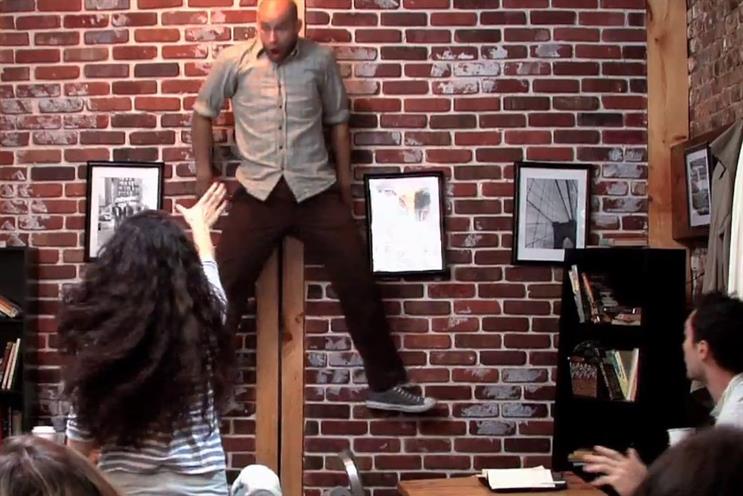 The 'Telekinetic Coffee Shop Surprise' film appears on YouTube with the hashtag #FlexlikeCarrie. It shows unsuspecting New York coffee shop customers shocked and horrified as a disagreement spirals out of control.
A male customer (an actor and stuntman) accidentally spills coffee on the lead female character, played by Andrea Morales, who loses her temper.
Her supposed "telekinetic" powers, like Carrie White's in the Stephen King novel, allow her to send the object of her anger flying up the wall. She then sets about knocking over tables, and directing books to fly off the shop's shelves.
In its first day of release on 7 October, the prank film had more than two million hits, giving a boost to the new Carrie movie, which is released in the UK on 29 November.
It features Julianne Moore and Chloe Grace Moretz, who took to Twitter to share the viral film.
Client: Sony Pictures
Agency: Thinkmodo