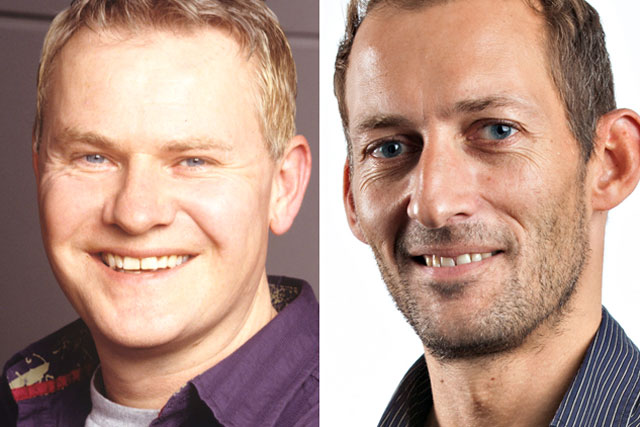 Product placement was introduced to the UK two years ago today and although it is becoming more commonplace, it is a long way off rivalling other revenue forms such as sponsorship.
That said, placements are showing encouraging results. Earlier this week, Channel 4 released findings such as that viewers were 5% more likely to think the Nokia Lumia phone would fit into their everyday lives, following a tie-up with the show 'Hollyoaks'.
Will product placement become a £150m-a-year industry, or is it destined to be a small part of wider marketing activity? Here is what two experts think about product placement's journey so far.
Rupert Britton, content strategy director at Liquid Thread, Starcom MediaVest Group
"It has taken two years, but I now believe we should be taking product placement seriously. There was a period of hesitation, mainly brought about by the paradoxical 'undue prominence' clause (why place a product if it can't be prominent?). But now broadcasters, production companies and advertisers are working together sensibly to integrate brands into content in editorially appropriate ways.
"At Liquid Thread, we have found that product placement is at its most effective when it is supplemented by further brand integration across a programme's supporting digital platforms. When we placed Samsung tablets and phones in 'The X Factor', we also created online video diaries of the contestants. Recent research from Channel 4 also suggests that this cross-platform approach is the best approach for paid-for placement.
"This is not to say that it is now all plain sailing. We are finding there are huge discrepancies in the pricing of placements and quite often we recommend free prop placement as an effective alternative. Studies show that placements work on the subconscious mind and that prominence, in at least its most extreme form, can in fact be less beneficial to a brand.
"Ultimately, the best placements are those that mimic genuine human experiences. As a human experience company, we therefore see product placement as an important component of our overall toolkit."
David Charlesworth, head of global sales and sponsorship at digital product placement specialist MirriAd
"From an international viewpoint, the UK placement market is observed as cautious and conservative. The fundamental issue is seen as a lack of real competition between broadcasters; the extra income perhaps not worth sales focus, regardless of the pressure on traditional revenues.
"Comparable markets such as Germany and Italy face near-identical practical and economic challenges, yet are accelerating away. MirriAd in Milan are engaging the entire market with an offering that combines digital brand integration with second-screen activation technology for the ultimate turnkey solution. Germany is now one of the fastest-growing TV placement markets in the world.
"ITV's commercial content director Gary Knight recently said that UK placement 'potentially' could reach sponsorship value levels (estimated to be worth £150m per annum) in five years. But there seems little evidence of business plans to match this ambition across the sector. While individual 'champions' strive within every UK broadcaster, drive from board level appears transient and the resources allocated are peripheral for a boutique offering."
Follow @MaisieMcCabe