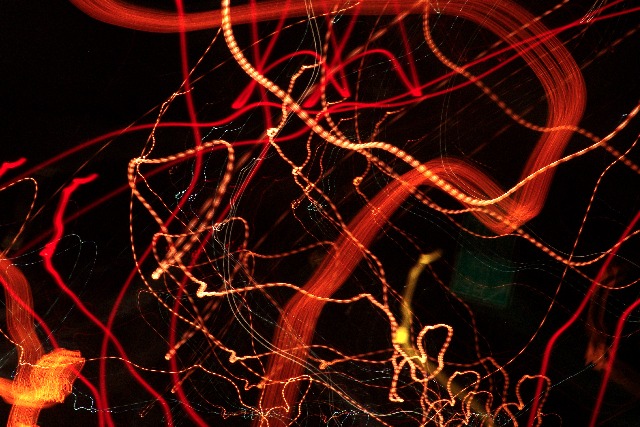 Stuart Kauffman says that "living systems exist in the solid regime near the edge of chaos". Now, he is a theoretical biologist, but maybe a healthy balance between structure and variability is important for organisms and organisations alike.
We cannot thrive in a constant state of flux or in a rigidly ordered environment. Naturally, organisations swing between both poles. Sometimes work feels far too chaotic. With stakeholders more vocal than ever before, corporate blunders can quickly go viral. Or with the internet lowering barriers to entry, start-ups emerge quickly to poach customers.
On the flip side, some organisations feel stifling. In such cases, bureaucracy, templates and procedures can choke progress.
At Central Saint Martins, our MA Innovation Management director Dr Jamie Brassett talks philosophically about this balance between chaos and order. He refers to Kauffman in suggesting that innovators find the 'third regime', a happy medium where energy is taken from the chaotic and exploited by the processes of order.
For examples of this balance, I turned to the thesis research carried out by three of my Innovation Management classmates, Ana Laya, Nana Ho and Caroline Truyol.
Digital engagement
Ana Laya's research looked at the chaotic world of social media. She found that the social meaning of products in consumer relationships is powerful fodder for online strategies. With such insight, marketers can find and empower digital advocates effectively, such as the techniques used by Lionsgate to promote The Hunger Games movie.
While The Hunger Games has an audience marketers dream of, the same principles apply for other organisations: find the right online platforms, infuse them with meaningful content and tweak them according to consumer response.
The online world will never be controlled, but can be exploited with the right kind of chaos.
Immersive experiences
Offline, organisations are combining brand storytelling with the uncertainty of immersive experiences, such as Nana Ho's work with The Bureau of Silly Ideas.
She saw that experiences were successes when the consumer was given the role of the protagonist in a brand's story. The events also had a level of authenticity through partnership with performance artists who improvised according to audience contributions.
With some classic elements of a good story – empathy, emotional connection and imagination – audiences can become engaged in co-creating memorable brand myths.
Authentic collaborations
The maker movement is part of a trend that lets consumers into the production process, allowing for increasingly personalised products. 'Indie Capitalism' (coined by Bruce Nussbaum) follows a similar zeitgeist, with an emphasis on local creativity that also blurs the line between consumer and producer.
Relinquishing some control over development requires an overhaul of classic R&D processes, as well as an increase in brand authenticity.
Caroline Truyol's research found connections between these trends and the communication of brand values that inspire like-minded consumers to engage. Sure, these examples are not dramatically chaotic. In truly chaotic organisational moments, more control is naturally and logically sought.
Rich source of information
However, these examples demonstrate openness to the unknown and willingness to co-create. When seeking innovation in marketing, the chaos of consumers and their context can be a rich source of inspiration.
According to Susie McKenna, Creative Director of Hackney Empire, exploiting chaos is vital to a successful pantomime show. McKenna says, "Every good pantomime has a few anchors which you need to get the audience hooked.
With a good story, meticulous comic timing and likeable truthful characters, the chaos and delight can build in the theatre in ways that surprise us every time."
Marketers who anchor their engagement on a good brand story and likable reputation can encourage the chaos and delight of consumer interaction to unfold in emergent ways.