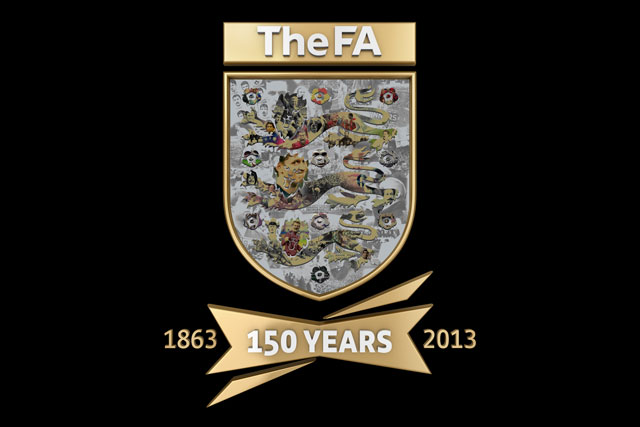 The overhaul of the FA brand comes as the governing body looks at ways to engage new and existing audiences, central to which will be building on fans' brand loyalty.
The FA has recently sought to grow the brand profile of its assets, such as Wembley Stadium, working on the "One venue. Unforgettable experiences" tagline, highlighting the stadium's offer in terms of tours, hospitality, venue hire and non-football events.
Now, the organisation wants to communicate and emphasize its brand values of "pride, passion and fans first" and is thought to be undergoing a series of initiatives this year to promote the brand, to chime with its 150th anniversary.
The FA is working with design agency Uniform on the project.
Tim Sharp, design director at Uniform, said: "We're reviewing how the brand works and the way it interacts and engages. Clearly the FA talks to different audiences and different age groups. There are certain key assets that have extensive scope for brand activation going forward."
The anniversary was toasted last night at an event which featured England's 1966 World Cup winners, Sir Bobby Charlton, Martin Peters and George Cohen, with video messages from FA president Prince William, England's most-capped outfield player David Beckham and its most-capped player, goalkeeper Peter Shilton.
Follow @JohnReynolds10