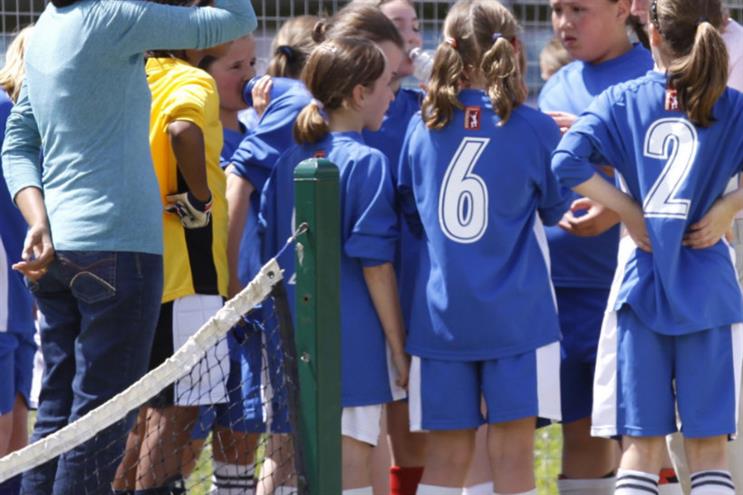 FA chief executive Martin Glenn revealed how Baroness Sue Campbell, the new head of women's football at the FA who developed sports in schools under the Blair government has "berated" Nike.
The FA has been on the wrong side of history for almost every major social question
"She is a formidable person and was with Nike the other day and was berating them and saying 'why haven't you designed a football kit that is different for girls'," said Glenn.
Glenn believes football kits that are suitable for females is one of the "soft factors" that will help women's football push on.
He added: "It does not have to be the stupid Sepp Blatter thing of making them wear really tight shorts."
The England's women team does already play in kit that is specifically designed for women athletes and Nike produce a range of women's kits that are available to the grassroots game.
Nike rival Adidas has received flak in the past for the design of its women's kits. Last year it was forced to defend the plunging neckline of Manchester United women's shirts.
Glenn was outlining the huge potential of the women's game during a wide ranging discussion at Advertising Week Europe with Publicis London chief executive Karen Buchanan.
Clubs are beginning to recognise the savvy investment opportunity even though none of the teams in the Women's Super League are currently in profit.
"By pure benchmarking if we get to be half as developed as the US it is going to be big business - it feels to me like a new product," said Glenn. "You can't just launch it and leave it and advertise it once and hope it goes on, you just have to keep on banging away at it. But the great thing about it is the rates of growth are terrific."
Attendances at the Women's Super League are up 20% year-on-year and the FA is seeking to increasingly get behind the sport.
"We are not just going to let nature take its course, we are intervening and overinvesting," said Glenn. "Every pound I invest in the women's game will give me a far better return on participation."
The FA is hoping to double participation in the women's game with the help of sponsors including Nike.
The footballing governing body's support is a far cry from how it has treated the women's game in the past.
After the First World War women's football became hugely popular in the UK and across Europe. This was exemplified by 50,000 people watching a woman's game at Goodison park in 1930.
"Then the FA did what they did brilliantly, which was decide to ban it," said Glenn. "The FA has been on the wrong side of history for almost every major social question."
Another example of the FA being on the wrong side of social history was its banning of football on a Sunday, a decision that it was forced to reverse.
However, the renewed investment in women's sport is not likely to be an overnight success, but is likely to take a long time to come to fruition.
Glenn highlighted how women's football in the US has become so well developed because of a law that was passed in the late 1970s.
The law stated that every dollar spent at universities on men's sport had to be matched by women's sport and the cheapest sport to invest in was football.