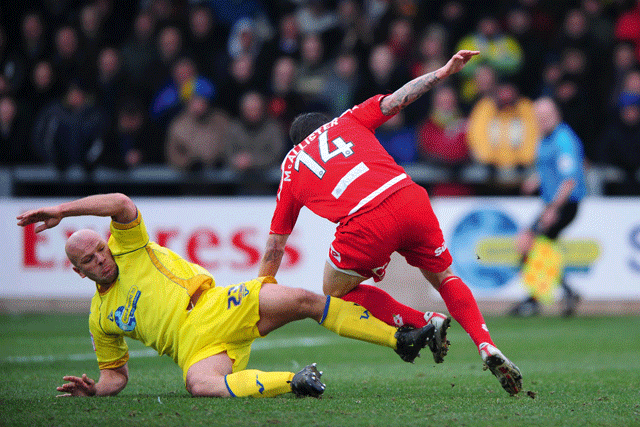 The FA Cup was once viewed by brands as a prized sporting commercial opportunity. It is fair to say, however, that in recent years the competition has lost some of its sheen, reflected in its inability hitherto to secure a sponsor to take over from E.ON when the current deal ends in May.
Nonetheless, LG has emerged as a potential suitor (Marketing, 13 April), with the tournament expected to undergo a major relaunch next year to enhance its flagging reputation.
Commentators believe the next sponsor - whether LG or not - could hold 'unprecedented' sway over the competition's shape due to bargaining-heightened marketing rights.
Much like the Grand National and cricket's Ashes series, The FA Cup is still seen as a great 'badging exercise' for brands. Experts warn, though, that whichever brand steps up will need to be wily in activating its sponsorship, because the competition is so ingrained in the public consciousness. Pitfalls include 'ignoring the ethos of the event' and acting as a 'wallpaper sponsor'.
Richard Thompson, director at consultancy Brand Rapport, points to John Smith's light-touch sponsorship of the Grand National. Its ads factor in Liverpudlian wit, such as an image of a horse's rear with the strapline 'It's back'. 'The key is not to go against the ethos of the event, and for the Grand National, John Smith's has done it very well,' he says.
He also cites Coca-Cola's tie-up with The Football League as an example to follow. The brand took a big gamble on its sponsorship of The Football League between 2004 and 2009, eschewing its trademark red-and-white palette on hoardings and displaying its brand in the colours of the home team instead.
Kevin Peake, marketing director of Npower, which took over the sponsorship from Coke in 2010, says there are several possible snags to avoid. 'We work with 72 football clubs and they are all different. It's important to appreciate that there is a different ethos at Notts County from Nottingham Forest, for example.'
Brands must be 'respectful of the sport', but 'add value where we can' to take advantage of the commercial properties available, he adds.
Unlike Coke, Npower is able to market to children, explains Peake, allowing it to aim firmly at the family market, especially with its 'What's your goal?' careers initiative.
For Npower's sponsorship of Test Match cricket in England, meanwhile, it was also able to maximise the opportunity to use the Ashes urn in marketing material, by creating a logo featuring it, which was then displayed on merchandise.
Exerting influence
Some rumours have gone so far as to suggest that future FA Cup games could be played at different times or even, although unlikely, be staged abroad in an attempt to make sponsorship more attractive. It is vital, however, that brands never exert influence over the proceedings, warns Kristof Fahy, marketing director at William Hill.
'My blunt answer is don't mess with the format,' he adds. 'Although brands should make sure they bring a unique piece of activation to the event.'
Stamping their individual imprint on sporting events is a crucial factor for brands, agrees Andy Sutherden, head of sports at PR agency Hill & Knowlton. 'The danger for brands is that if they mirror what the previous sponsor did, it will be deemed wallpaper sponsorship and will go unnoticed,' he says.
LG would not be drawn on its potential FA Cup tie-in, saying only that it 'always explores opportunities that complement our brand'. Should it secure a deal with The FA, it would offer the electronics brand an international platform, and a heritage matched by few other sporting properties.
The lure of greater influence, how-ever, should not tempt the marketing team at LG, or any other brand, to deviate too far from the event's history. A fan backlash could easily leave a sponsor brand fighting relegation.
When in Rome: sponsorship backlash
Rome's 2000-year-old Colosseum has been in desperate need of conservation funding. However, a £22m deal with luxury leather-goods brand Tod's sparked anger in Italy.
The brand's sponsorship of the project, which is scheduled to take more than two years, will mean it has the rights to use the monument's logo for 15 years, while its own logo could appear on entry tickets.
Restoration works may also be covered over by Tod's branding, with the company gaining other privileges, including exclusive access.
Although Tod's president and chief executive Diego Della Valle says he will not use the Colosseum as an advertising space, Italy's opposition Democratic Party has said Rome's mayor has 'sold out' by, in essence, privatising the 'world's most important monument'.