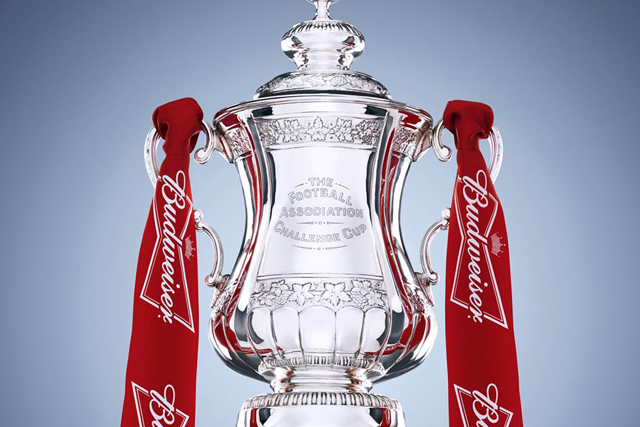 The match takes place this Saturday (11 August) and will air on ESPN, while also being streamed to fans globally via Budweiser's Facebook page, marking the first time an FA Cup has been dual-screened like this.
The FA is also considering streaming more matches via Facebook.
Wembley FC has recruited former England stars David Seaman, Ray Parlour, Martin Keown and Graeme Le Saux, along with former US striker Brain McBride and former Rangers star Claudio Caniggia.
The star players, together with former England manager Terry Venables, who is the club's technical adviser,, will be part of the squad for the match on August 11.
The progress of Wembley FC will also shown as part of an eight-episode documentary series to be broadcast on ESPN.
Last year marked the first occasion that an FA Cup match was streamed live on the social network, via the Facebook page of FA Cup sponsor Budweiser.
The live stream was available via an application built into the US brewer's US Facebook page. Around 30,000 people viewed the live stream of the game, while 1,149 spectators turned up to watch the game live.
The FA has an existing broadcast relationship with ITV and ESPN for next year's competition and those matches in the later stages of the FA Cup are exclusive to those channels.
Budweiser's sponsorship of the FA Cup has given the competition a more international feel and has been marketed around the globe.
Previous sponsors of the English football competition, such as E.ON and Littlewoods, have primarily concentrated their marketing around the tournament in the UK.
The brewer's sponsorship of the FA Cup was announced in the summer of last year and is thought to be worth around £8m a year. Follow @johnreynolds10