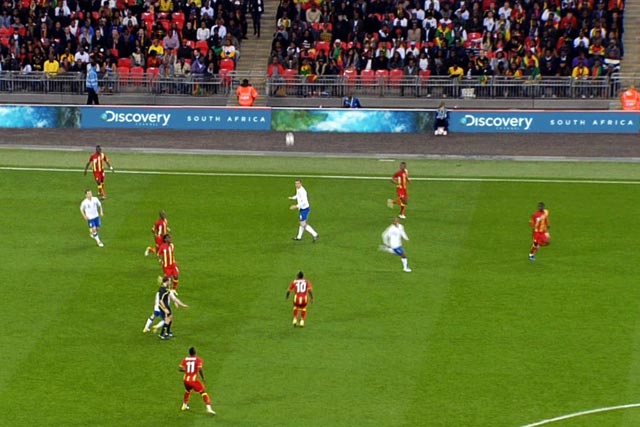 The technology, called Digital Replacement Advertising, allows existing stadium advertising billboards to be digitally replaced in live TV broadcasts.
This means that advertising on the boards can be tailored to local TV audiences all over the world.
The technology works by using special optics inside the camera to digitally replace a dynamic ad onto the static board.
For example, somebody watching an England international football match in Japan will see different ads (those tailored to a Japanese audience) to someone watching the match in Spain (tailored to a Spanish audience).
The technology has the potential to help brands if they have to deal with local legislation, such as an alcohol brand needing to amend ads to deal with local legislation.
To date, the technology has been trialled at the England against Ghana international. Now it is to be tested at future international matches.
Finnish company Supponer is behind the technology, which is being marketed in the UK by Sports Revolution, whose chairman is Chris Ingram, the man who ripped up the advertising rulebook back in the 1970s, when he invented the stand-alone media agency.