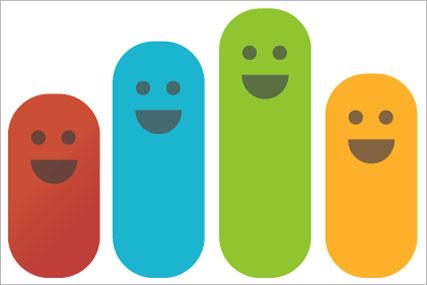 The deal is thought to be worth around $10m to $15m and will see Hot Potato's team merge with Facebook's as it starts to wind-downs next month.
The start-up, which launched in November, allowed users to share what they were doing with friends and connect with other user that have similar interests.
It rewarded users for becoming expert in a particular category and gave them Hot Potato community recognition.
On its blog, Hot Potato said it will no longer be accepting new users' resignations. It will also delete all users' data. Facebook will not keep any of the data.
The Hot Potato blog said: "If Hot Potato was going to sell to anyone, Facebook was the natural choice. Facebook is still small, moves fast, provides a great supportive environment for people to be entrepreneurial, and most importantly, Facebook builds great products. We're looking forward to joining their team".
A spokesperson for Facebook said: "This acquisition adds very talented people and technology to the team here at Facebook and it allows us to bring Hot Potato innovations to Facebook, which ultimately will serve our users and the industry well."